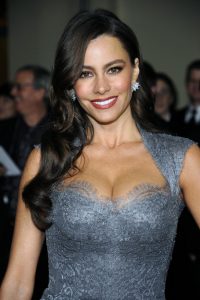 Colombian-American Hollywood celebrity Sofía Vergara started her career by working on commercials. She made her debut in the Mexican telenovela Acapulco, cuerpo y alma. She then became a co-host in two Spanish-language talk shows. She eventually made her US debut on Baywatch. She next appeared in the film Chasing Papi. Her subsequent acting stints were the films Soul Plane and Lords of Dogtown. Her first main role on the small screen was on the sitcom Hot Properties. This was followed by another regular stint on The Knights of Prosperity. She next had recurring roles on Dirty Sexy Money and Men in Trees. She got her big break after landing the role of Gloria Delgado-Pritchett on Modern Family. The role has since earned her awards and nominations.
The 44-year-old actress may have a curvaceous figure, but there's no denying of her toned figure. She's totally fit and healthy. According to her trainer, Gunnar Peterson, Sofia works out and disciplines herself to be healthy. According to Gunnar, one of the actress' technique in maintaining her figure is through squats. She achieves her amazing butt and hips through multiple lunges and squats. As for the actress' toned abs, the trainer said it's not all about doing sit-ups all the time.
The trainer said: "We work on shoulders to accentuate her small waistline. We do some isolation work but mostly compound." Compound means movements that require more than one joint, and more than one muscle group. This is actually rather more effectual. Gunnar also said that one of the ways he keeps her clients motivated is letting them do varieties of workouts everyday. He said he writes a new workout for every person, every day. Sofia also tries her best to exercise regularly despite her busy schedule. The trainer said it's better to exercise for short times regularly than sporadically.