Early Career and Breakthrough on Television
Alison Brie Schermerhorn was born on December 29, 1982 in Hollywood, California to Joanne and Charles Terry Schermerhorn. Her acting career started by performing onstage at the Jewish Community Center in Southern California. In 2005, she earned a bachelor's degree in theater from the California Institute of the Arts.
Before becoming an actress, she had worked as a clown at birthday parties and acted in theater in California. She also attended Royal Scottish Academy of Music and Drama in Scotland for some time. In 2004, she made her screen debut with the short film Stolen Poem.
Two years after, she landed her first television role as Nina in the Disney show Hannah Montana. In 2007, she appeared in the mockumentary comedy Dickie Smalls: From Shame to Fame, in the TV movie Not Another High School Show and in the low-budget film Born.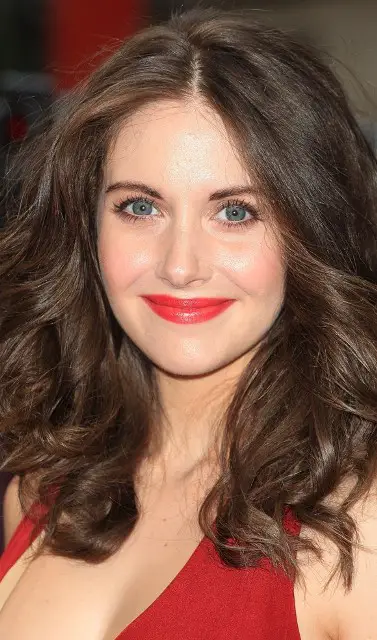 It was also in 2007 that she landed the role of Gertrude "Trudy" Campbell in the critically acclaimed TV series Mad Men. She played the part until 2014 and won a Screen Actors Guild Award for Outstanding Performance by an Ensemble in a Drama Series along with her co-stars.
In 2008, she played the role of Darcy in the independent horror movie Parasomnia. This was followed by the crime thriller feature The Coverup. During this time, she mostly appeared in TV films, including The Deadliest Lesson and in the short films Buddy 'n' Andy, Us One Night and The Home Front.
The following year, she was cast as Annie Edison in the comedy series Community. Her role instantly gained her wider fame as the show was well-received by critics and has since gained a cult following. Community aired on NBC from September 2009 until April 2014.
For her role as Annie, she earned various awards, including an EWwy Award for Best Supporting Actress and a TV Guide Award for Favorite Ensemble shared with her co-stars. She was also nominated for a Critics' Choice Television Award for Best Comedy Supporting Actress .
While working on Community, she has also starred in a number of feature films, beginning with the 2010 independent drama film Raspberry Magic, playing the role of Ms. Bradlee. The film premiered at the Cinequest Film Festival and the San Francisco International Asian American Film Festival.
Following Raspberry Magic, she starred in another independent movie titled Montana Amazon. It premiered at the Orlando Film Festival and at the 7th Annual Big Apple Film Festival, where it won Best Feature Film. She also received substantial notice for her performance, winning the Best Supporting Performance award at the Orlando Film Festival.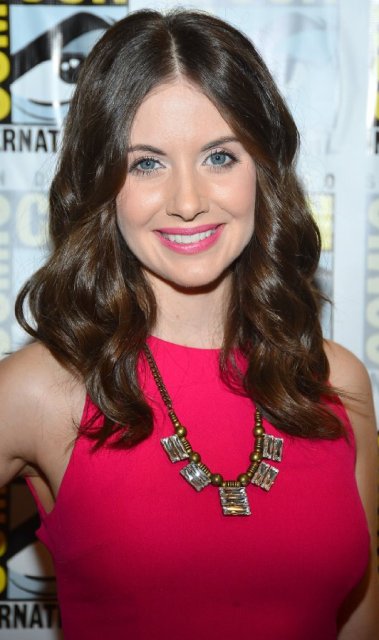 Recent Projects and Plastic Surgery Allegations
In 2011, she landed the role of Rebecca Walters in her first mainstream film, Scream 4. The movie received mixed to positive reviews and was a box-office hit, earning over $100 million on a $40 million budget.
The following year, she landed a supporting role, playing the main character's sister in The Five-Year Engagement, starring alongside Emily Blunt and Jason Segel. Reception for the film was mostly positive. It also became a moderate box-office success with its worldwide earnings of over $53 million against its $30 million budget.
The 31-year-old actress is surely getting wider popularity these days, not only in the United States but in other countries as well. Because she's considered as one of the rising stars in Hollywood, her physical attributes have been questioned by some curious fans and critics.
Her smouldering looks got people thinking if she ever had plastic surgery to help her enhance her assets. There have been rumors that Brie's prominent bust are a result of breast implants. Despite being listed as 32C, many people believe that she's actually 28F due to the fact that she's very slim yet has distinctively full breasts.
Some observers, however, argue that the actress' cleavage looks very natural as it doesn't have that fake look that skinny girls usually get when they have breast implants. Slim women don't have sufficient tissue to cover the ridge line so when they do have breast implants, it gives them a "bolted on" appearance. Because of Brie's very curvy, natural-looking breasts, it's either she has a very good plastic surgeon or she's just naturally gifted.