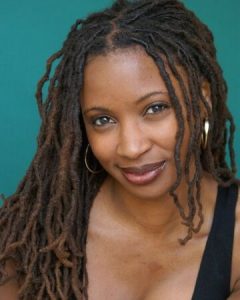 Shanola Hampton had her career beginnings in the early 2000s. During her initial years, she made one-time roles in some shows before landing her first recurring role as Flash in the TV series Related. After this, she made her cinematic debut in the 2005 film The Mostly Unfabulous Social Life of Ethan Green. She next guest-starred in an episode of Pepper Dennis, as well as appeared in the film The Hanged Man.
In the 2010s, Hampton gained recognition for starring as Veronica Fisher in Showtime's Shameless, a role she's been playing since 2010. While on the show, she's had some performances in the movies, including You Again, Suburban Gothic, Forever, and some other independent features.
She's also worked on other television projects, like guest parts in Criminal Minds and Stalker. At the same time, she's appeared as herself in the reality show Hell's Kitchen. Hampton also starred in the television films Christmas in the City and Three's Complicated. Her latest television appearance apart from Shameless was in an episode of the comedy program The Eric Andre Show.
Apart from her workout routine, Shanola Hampton takes care of her health by eating good food and by good meaning balanced, nutritious meals. One of her healthy habits is that she doesn't skip breakfast. In fact, she likes it full and healthy every morning. "For breakfast I have grits, because I'm a Southern girl! Eggs give me protein after a good work out. The cheesier, the better! Bacon sprinkled with brown sugar, multi grain toast, and apple juice," said the actress in an interview with SELF.
As whether she follows a particular diet or not, the actress admits it's hard for her to be consistent. She aspires to always be healthy in her food choices, but she sometimes just lets herself loose and indulge in her cravings. But she has a remedy every time that happens – juice cleanse. "I'm not the best when it comes to diet, so I periodically do juice cleanses to clean out all the toxins," she said.