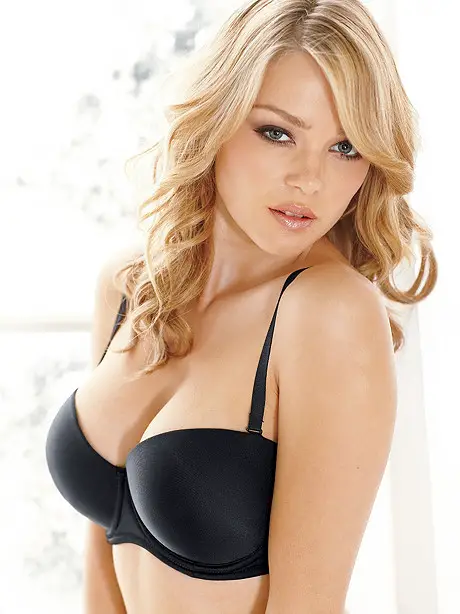 Full-sized women may be envied by some for their voluptuous curve and distinctive cleavage but they, too, have some issues when it comes to finding the right and comfortable undergarments. Because a comfortable bra adds sexiness to it, gifted women must consider the high-level of comfort first rather than the aesthetic factor, although both can also be achieved.
Though there are many lingerie companies offering bigger bra sizes to cater the need of full-sized women, the styles and the kinds of brassieres are also of great consideration. Sometimes it's not just the size that makes a great factor but also the type of undergarment. Is this kind of bra suitable to my body? Does it define my personality? Am I wearing the right one for the occasion? Remember, choosing the right size doesn't mean you've come to your perfect choice.
Below are some of types of bras that will work greatly on both full-sized and plus-size women:
Supportive Strapless Bra
This bra is very helpful especially on special occasions like weddings and other formal events. A great strapless bra is considered a full-sized woman's best friend as it certainly is very reliable!
Minimizing Bra
Not all gifted women wants to flaunt it. A great minimizing bra can make you look 2 cups smaller. How? By breaking the breast tissue and re-arranging it. Work great wonders, right? There's certainly that time wherein you want to hide your asset a little bit so a minimizing bra is the one.
Wireless Bra
Women these days are opting the soft-cup bra instead of wireless. Specifically comfortable for full-sized women, soft-cup bras are the most reliable, supportive bra there is!
Sport Bra
Athletic women have a particular need for this one. If you're a full-figured, highly active woman, you need some durable pieces of sport bras. These will provide greater support to help minimize bounce during physical activity.
Plus-Size Nursing Bra
Congratulations on your motherhood! But as you begin this new journey of life, remember that a plus-size nursing bra is different from just an ordinary nursing bra. Gifted women who have become more gifted courtesy of motherhood have to consider awesome nursing bras that are designed for those women out there with full breasts.