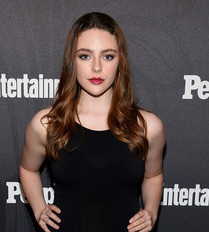 Hollywood star Danielle Rose Russell rose to fame for her role as Hope Mikaelson in Legacies. Prior to her television breakthrough, she first made her film debut as Lucia in the action thriller A Walk Among the Tombstones. She next had performances in the movies Aloha and Pandemic. In 2016, she made her first television role as Darla Miner, a recurring character in the short-lived series The Last Tycoon.
After this, she appeared as Miranda in the movie Wonder. Striving to find her break in Hollywood, the young actress worked harder and attended more auditions. Finally, she got the big break she was waiting for after she was hired to play Hope Mikaelson in The Originals, the spin-off of The Vampire Diaries. In the said series, she played the daughter of the lead characters.
This proved to be great for the actress as it was decided that she was to reprise her role in another spin-off now called Legacies. The series began airing in 2018 and is currently in its fourth season. For this, she gained wider recognition and even received a Teen Choice Award nomination for Choice Sci-Fi/Fantasy TV Actress. As of now, Russell is not announced to be involved in other movie or television projects except for the latest season of Legacies.
While she's only in her early 20s, the Legacies actress makes sure that she follows a healthy lifestyle,  starting with her diet plan. While she watches what she eats, usually avoiding oily and sugary foods, Russell doesn't stick to any strict diets. She tries to be health conscious not because she wants to lose weight, but because she wants to feel strong. As a matter of fact, the television actress is proud of her curvaceous body that she doesn't feel the need to be skinny.
It's not particularly known what kind of diet plan the actress follows but she has said in an interview before that it's all about eating a balanced diet for her. This could mean that she chooses foods that have carbs, proteins, fiber, and other vitamins and minerals. A balanced meal typically looks like rice or other alternative, chicken or fish for lean proteins, and veggies or fruits.
Practicing a balanced eating regimen also means you're not depriving yourself of some cravings you might have, as long as you're having it in small portions. She has also shared that hydration is very important for her, especially because it makes her skin radiant and makes her feel good from inside out.