Early Life and Success as a Model
Australian beauty Elle Macpherson rose to fame as a model. Her record five appearances on the cover of Sports Illustrated Swimsuit Issue starting in the 1980s earned her the nickname "The Body". Born Eleanor Nancy Gow on March 29, 1964 to entrepreneur and sound engineer Peter Gow and nurse Frances Gow, Macpherson took her education at the Killara High School, graduating in 1981. She also attended the University of Sydney where she briefly studied law for a year.
Before starting college, she traveled to the United States to work as a model for a year so she could earn money to pay for her law books. She went to New York City where she signed with Click Model Management. In 1982, her modeling career began with a TV ad for Tab, establishing her as a celebrity in Australia. She eventually left college to work as a full-time model.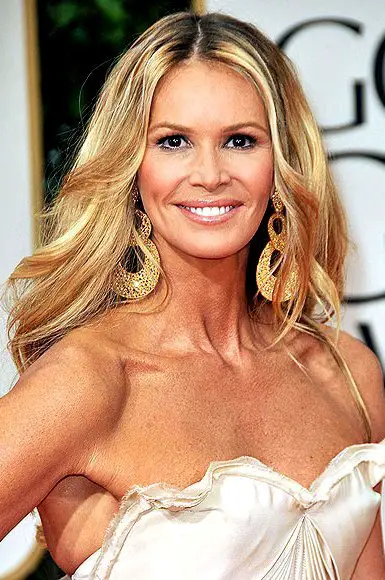 By the late 1980s, Macpherson achieved mainstream recognition through her appearances on the covers of several prominent magazines, including Cosmopolitan, Elle, GQ, Harper's Bazaar and Vogue. Time magazine also featured her on its cover with a feature entitled "The Big Elle". She went on to establish a high-profile image with her frequent appearances on Elle. At age 21, she married Elle's creative director Gilles Bensimon, though they divorced three years later.
She eventually rose to further prominence when she began appearing in Sports Illustrated Swimsuit Issue, for which she graced the cover on a record of five times: 1986, 1987, 1988, 1994, and 2006. She became so widely popular internationally that the Australian government offered her a position on its tourist commission as an unofficial ambassador.
She then ventured into film, making her debut with a small role in the 1990 film Alice. Four years later, she got the role of Sheela in the 1994 movie Sirens where she appeared nude. This triggered the media to search for naked photos of her, even going to the lengths of contacting her former boyfriends. To address this, Macpherson posed nude on Playboy magazine to produce nude photos of herself "on her own terms".
After Sirens, she continued to appear in a series of movies, including If Lucy Fell, Jane Eyre, and The Mirror Has Two Faces, all released in 1996. She played Julie Madison, Bruce Wayne's love interest in 1997's Batman & Robin, though several of her scenes were not included in the film's final cut, making her the only film love interest of Batman to not have a prominent part.
She has since starred in other films, including The Edge, With Friends Like These…, A Girl Thing, and South Kensington. She also became known for her role as Janine LaCroix, Joey Tribbiani's roommate and later girlfriend in the popular sitcom Friends. She was then cast in a main role, playing Claudia Foster on the TV series The Beautiful Life: TBL in 2009, though the show was cancelled after two episodes due to extremely low ratings.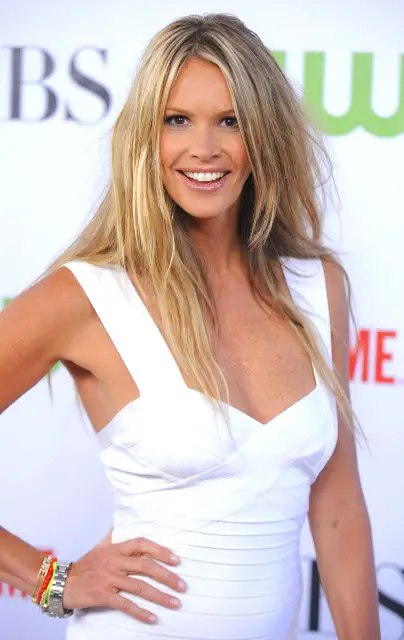 Plastic Surgery Rumors
Elle Macpherson may already be in her 50s but she surely still got the looks to deserve her famed moniker. But as the model-turned-actress ages in the show business, people become suspicious of her methods in maintaining her good looks. According to various reports, Macpherson could have had plastic surgery to stay young and vibrant. After all, it's not a secret that celebrities go under the knife to look younger than their actual age.
Even before, the international model has already been rumored of undergoing a breast augmentation. Such allegations were made when some observers thought that her breasts in the present are a result of breast implants, based on old photos of the celebrity showing that her cup size before was way smaller than what she has right now. This led people to think that she's had plastic surgery to increase her breasts' size.
However, Macpherson has since denied the rumors, insisting that her breasts are natural and that she has never had plastic surgery ever. In an interview with Daily Mail in 2008, she stated that she hasn't resorted to cosmetic procedures, at least not yet, and that she takes care of herself the natural way by keeping her skin hydrated all the time, staying out of the sun and indulging her skin with sunblock.
She then revealed that her radiant face is a product of an egg-white mask, which, according to the model, is effective in tightening pores. She also spoke about her beauty secrets to Elle UK in 2011, saying that scrubbing also contributes to her youthful glow. She said: "I have a scrubbing mitt and I buff my whole body and face every day twice a day, in the shower in the morning and bath at night. And then moisturize; the texture of skin is really important."