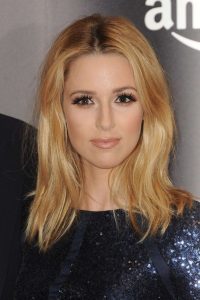 Israeli actress Alona Tal started her acting career in her native country. She then became known for her starring role on the Israeli sitcom HaPijamot. She then pursued a career in Hollywood, playing the recurring role of Meg Manning on Veronica Mars. This marked her Hollywood debut. She next guest starred on such shows as CSI: Crime Scene Investigation and Cold Case. She also became known for her role as Jo Harvelle on Supernatural. Her first role in an American film was in Taking 5. Her first main role on the small screen was as Rebecca King Vega on the short-lived series Cane. In the 2010s, she appeared in the films Undocumented, Broken City, and Opening Night. She also had notable roles on Cult, Burn Notice, and Hostages. More recently, she starred as Jocelyn Harris on Hand of God.
The 34-year-old actress maintains her slender figure by eating healthy. Her fitness is important for her, not just for the sake of looking good, but to also feel strong and happy. To do this, Alona doesn't eat meat. She focuses on eating fruits, vegetables, and whole grains. She gets her proteins from other sources such as tofu and soy. She's been a vegetarian for some time now and her body responds well to it. On her Twitter page, she even encouraged her fans to try to cut meat from their diet.
In a tweet, she said: "I think it's time that every person make at least a real attempt to not eat meat. Look at it as a challenge if you want. But just do it." The Hand of God actress is a vegetarian not only because she wants to stay healthy and fit, her main reason for not eating meat is her love of animals. The actress shares her fondness of animals on her social medias and even support various animal causes.