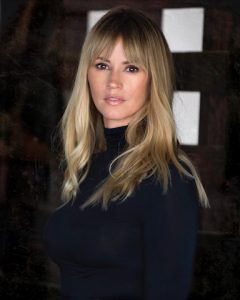 Hollywood star Cameron Richardson started her acting career in 2000, debuting as Celeste Arno in the USA Network series Cover Me. She next played recurring character Darlene in the Fox series Skin. During this period, she also had performances in some films, including Frank McKlusky, C.I., National Lampoon's Barely Legal, and National Lampoon Presents Dorm Daze.
She then starred as Paula Hargrove in the short-lived series Point Pleasant, which aired on Fox from 2005 to 2006. Around this time, she also had performances in such movies as The Good Humor Man, Supercross, Open Water 2: Adrift, Rise: Blood Hunter, and Alvin and the Chipmunks. Before the decade ended, Richardson went on to star in the films Familiar Strangers and Women in Trouble.
Back on television, she starred as McKenna Shakespeare Hall in 12 Miles of Bad Road. The actress garnered wider fame for starring as Chloe Carter in the miniseries Harper's Island. In the 2010s, he landed more roles in the movies. These were in Hotel Noir, Holy Ghost People, Get a Job, and her most recent one in 2017's Hickok. She also made one-time roles in such shows as Shameless, Murder in the First, and The Lottery.
Cameron Richardson stays healthy by watching what she eats. This is why even in her 40s, she's able to maintain her trimmed figure. Naturally, she avoids processed and any sugary foods. She's cautious of her calorie intake, which is why she also makes sure she eats in moderation. While she prefers a plant-based diet, she also sometimes eats white meat and some fish for proteins.
Most of the time, though, the actress prefers eating salads, fruits, and whole grains. She snacks on healthy foods, too, such as yogurt, almonds, berries, and smoothies with healthy ingredients. She doesn't want to be super strict when it comes to dieting so she also indulges in her cravings every now and then. That means the occasional pizza, burger, fries, and ice cream, among others.