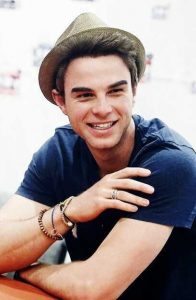 Australian actor Nathaniel Buzolic had his career beginnings in the early 2000s. During his initial years, he appeared in some Australian shows. This includes Home and Away and All Saints. He also appeared in the show The Mint as host. His first starring role on the small screen was as Paul O'Donnell in the television series Out of the Blue.
From 2012 to 2014, he gained mainstream recognition for his role as Kol Mikaelson the US show The Vampire Diaries. He reprised his role in the spin-off The Originals. He also made his big screen debut as the lead role in the film Offing David. He later played Dean Stavros in 4 episodes of Pretty Little Liars. In 2015, he starred as Jimmy Barnes in the short-lived series Significant Mother.
The 34-year-old actor landed his first lead role on television back in 2015 with Significant Mother. There were scenes on the said show where he needed to show his body. With this, he knew he needed to prepare for it. In an interview, he talked about how he prepared for the role. He said: "I was fortunate that I had started training well before I got this job. I started training with my best friend, Jason Dundas, and he's a super fit guy, weeks before the show started. I was a lot more comfortable taking my top off than I would have normally been."
Even after the show has ended, the actor continues to have an active lifestyle. He works out regularly to maintain his fit and toned figure. He does a combination of cardio, circuit training, as well as weight training. He likes to switch up his exercises to avoid feeling bored. He also loves engaging in outdoor activities with friends, which is another way for him to work out and stay active at all times.