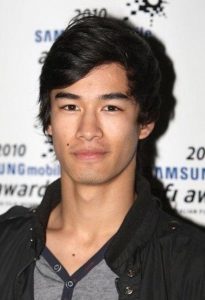 Aussie actor Jordan Rodrigues debuted as Jai Fernandez in the long-running Australian soap opera Home and Away. He played the said role from 2008-2009. Afterward, he landed the role of Christian Reed in the teen series Dance Academy, starring on the show from 2010-2013. He later played recurring character Greg in the Australian-American show Camp in 2013. That same year, he appeared as Khoa Nguyen in the show Better Man.
He ultimately pursued a career in Hollywood, landing the part of Mat in the Freeform series The Fosters, playing the role from 2014-2018. Simultaneously, he had one-time roles in other TV shows in the US, including Hawaii Five-0 and Faking It. In the latter, he played the role of Dylan. In 2017, he reprised his role as Christian Reed in the Australian film Dance Academy: The Movie. He also played the role of Miguel McPherson in the acclaimed film Lady Bird, as well as starred in the straight-to-video film Bring It On: Worldwide Cheersmack. This year, he starred as Trey Emory in the new Hulu series Light as a Feather.
The actor is physically active and that's already a huge part of his fitness regimen. Being a dancer, he gets most part of his workout from his training. "I started when I was about 13 and trained in all main styles of dance from ballet to hip-hop and haven't stopped since," said Rodrigues. As an actor, he also gets a lot of mobility by being on-the-go. Apart from all these, he also has hobbies that make him even more active.
In an interview, the actor shared how he likes going to the beach to surf. He engages in a whole lot of other outdoor activities, too — sports, hiking, and anything that's physically challenging and fun at the same time, too. He also hits the gym when he has the time to work on his strength. But most of the time he relies on his already active lifestyle to give him his daily boost of physical exercise.