Breakthrough on Television and Film
Olivia Jane Cockburn, professionally known as Olivia Wilde, was born on March 10, 1984 in New York City, New York, United States to 60 Minutes producer and journalist Leslie Cockburn and journalist Andrew Cockburn. She has wanted to do acting since she was two.
She studied at Georgetown Day School in Washington, D.C. She later attended Phillips Academy, graduating in 2002. She went on to study acting at the Gaiety School of Acting in Dublin, Ireland. In 1995, at the age of 11, she made her acting debut in the short film Meeting Magdalene.
She returned to acting in 2003, appearing in an episode of the television series Skin. The following year, she made her big screen debut with The Girl Next Door. She also landed the role of Alex Kelly in the series The O.C., though she originally auditioned for the role of Marissa Cooper.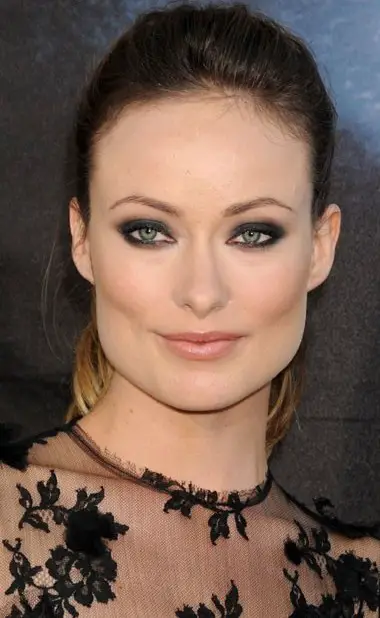 During the mid-2000s, she appeared in such films as Conversations with Other Women (2005), Alpha Dog (2006), Bickford Shmeckler's Cool Ideas (2006), for which she won the US Comedy Arts Festival Film Discovery Jury Award for Best Actress, Turistas (2006), The Death and Life of Bobby Z (2007) and many others. Also in 2007, she became known for her role as Jenny Reilly in the short-lived series The Black Donnellys.
Also in 2007, she gained further recognition after joining the cast of the hit medical series House, playing the role of Dr. Remy "Thirteen" Hadley. In the late 2000s, she starred in the features Fix, Year One and The Next Three Days, as well as in the short films The Ballad of G.I. Joe and Weird: The Al Yankovic Story.
In 2010, she played the role of Quorra in Tron: Legacy. The following year, she made her directorial debut in the short film Free Hugs, which she also starred in and wrote. She then went on to portray Ella Swenson in the science fiction Western film Cowboys & Aliens, alongside Daniel Craig and Harrison Ford. The film garnered mixed reviews and is considered to be a financial disappointment, narrowly grossing its budget back.
She next starred as Sabrina McKay in the comedy film The Change-Up, alongside Ryan Reynolds and Jason Bateman. The film was not well-received but achieved moderate success at the box office. During this period, it was announced that she would be leaving House to further pursue a career in film.
She appeared in two more films in 2011: in the thriller film On the Inside and in the dystopian science fiction action thriller In Time. Subsequent films include Butter (2012), Deadfall (2012), People like Us (2012), The Words (2012), The Incredible Burt Wonderstone (2013), Drinking Buddies (2013, also served as executive producer), Rush (2013) and in the critically acclaimed film Her (2013).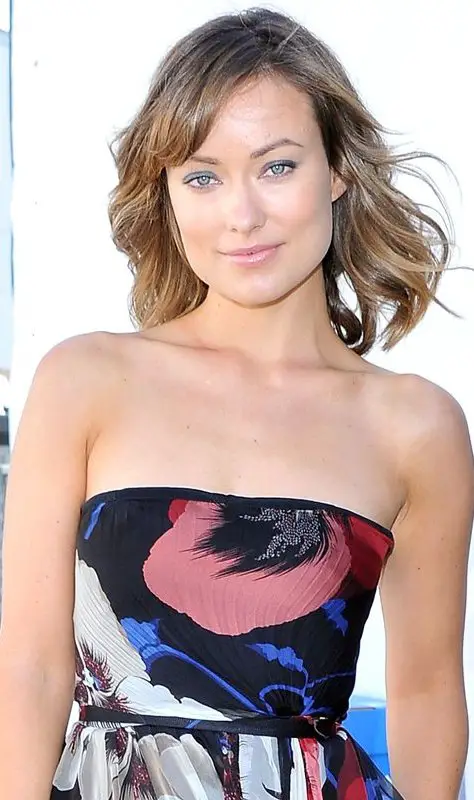 Recent Works and Plastic Surgery
Also in 2013, she starred as Anna in Paul Haggis' romantic drama film Third Person, with an ensemble cast that includes James Franco, Mila Kunis, Liam Neeson, Adrien Brody, Kim Basinger, and Maria Bello. The movie premiered at the 2013 Toronto Film Festival.
The beginning of 2014 saw Wilde star in the comedy drama film Better Living Through Chemistry, co-starring Michelle Monaghan, Sam Rockwell and Ray Liotta. She stars in the upcoming feature The Longest Week, alongside Jason Bateman and Billy Crudup. She has also lent her voice in an episode of the animated shows Robot Chicken, Portlandia and American Dad!.
The 31-year-old actress has also been outspoken about plastic surgery and its effects on women. In an interview with Good Morning America, she spoke about turning 30 and and how she's getting used to it. She also revealed that she's not considering of turning to plastic surgery in the next years to come to interfere with her looks.
Adamant in her stand, she said: "There are too many young women who are cutting up their faces, and it makes me sad and they all look the same." Also, in an article she wrote for Glamour magazine, she was quoted as saying: "I am so saddened and grossed out by young women who look like creepy, old aliens because of their new Barbie noses and lips."