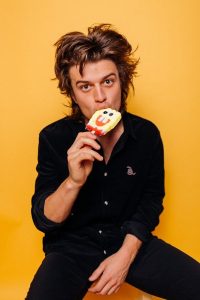 Hollywood actor Joe Keery got his start in 2015 when he made his big screen debut in the movie Henry Gamble's Birthday Party. At the same time, he also made guest appearances in the television shows Siren, Chicago Fire, and Empire. Following this, he starred in the independent film The Charnel House. His major breakthrough came in 2016 after landing the role of Steve Harrington in the Netflix series Stranger Things.
The success of the show earned Keery mainstream prominence. Along with the rest of the cast, Joe won the Outstanding Performance by an Ensemble in a Drama Series at the Screen Actors Guild Awards in 2017. He will return as Steve Harrington in the show's upcoming third season. Simultaneously, he also had roles in the movies Molly's Game, Shotgun, and Slice.
Joe wasn't much of a workout guy until he was cast for the role of Steve in Stranger Things. He was initially told that he'd play a swimmer in the show, requiring him to wear a speedo. This, of course, would mean that he would show his body, motivating him to workout. It wasn't just about how he looked, he also had to achieve the body of an athlete. He said: "So for like six weeks prior to shooting I was training, doing all this swimming prep."
He wanted to look great for the role that he really stepped up in terms of his workout routine. He went to the gym more often, exercised more often, and paid attention to his physique more seriously. In the end, he found out that the storyline of him being a swimmer was cut. Nonetheless, it was still a good thing for the actor because according to him, it was the "most in-shape" he's ever been. Plus, considering he always wore tight clothes in the show, his workouts still ultimately paid off.