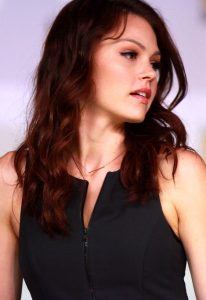 It was in 2003 that Hollywood star Aimee Teegarden got her start as an actress. She first appeared in an episode of Cold Case, marking her debut. She next appeared in the short film Sailing for Madagascar. From 2006 to 2011, she gained mainstream prominence for starring as Julie Taylor in the popular series Friday Night Lights. The series aired on NBC and The 101 Network for five seasons. While on the show, she also became more active on the big screen.
She had performances in the films The Perfect Age of Rock 'n' Roll, Call of the Wild, For Sale by Owner, and Beautiful Wave. She later played Jenny Randall in Scream 4 and Nova Prescott in Prom. Next, she starred in the movie Beneath the Darkness, in which she also served as the associate producer. After Friday Night Lights, she starred in the unsold pilot called The Selection.
Afterward, she appeared in the TV movie Call Me Crazy: A Five Film. In 2014, she starred as Emery Whitehill in the short-lived series Star-Crossed. After its cancellation, she starred in the films Bakery in Brooklyn, Rings, and A Change of Heart. From 2016 to 2016, she played Nikki in 4 episodes of The Ranch. She simultaneously starred as Ella Benjamin in ABC series Notorious. Her latest role was in the 2018 TV movie Once Upon a Christmas Miracle.
The actress-producer not only follows a clean diet plan, but she also sticks to an active lifestyle to stay in her best shape. "I'm a pretty healthy person. I hit the gym probably five days a week if I have the time," said the former Friday Night Lights star.
"I do weights, I do plyometrics, I do cardio, I surf in California. I just went on a surf trip last week with my girlfriend in San Diego. It was so epic but it was definitely a lot colder in the water than I expected."