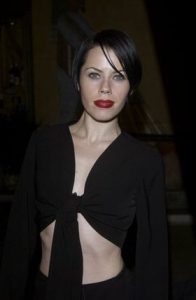 Hollywood star Fairuza Balk started her acting career in the 1980s. Her first role was in the 1983 television movie The Best Christmas Pageant Ever. Shortly after, she landed the part of Dorothy Gale in the 1985 film Return to Oz. For her role, she earned a Saturn Award nomination. She next had roles in the movies The Outside Chance of Maximilian Glick and Valmont.
Later in the '90s, she starred in the film Gas Food Lodging, for which she won the Independent Spirit Award for Best Female Lead. Her next movie roles were in Imaginary Crimes and Things to Do in Denver When You're Dead. In 1996, Balk rose to fame for her role as Nancy Downs in the film The Craft. She next had performances in the films The Island of Dr. Moreau, American Perfekt, The Maker, American History X, and The Waterboy.
Around this period, she also played the title role in the TV film Poor Little Rich Girl: The Barbara Hutton Story. Balk then portrayed Caril Ann Fugate in the miniseries Murder in the Heartland. In the 2000s, she continued her film career with supporting roles in Almost Famous, Deuces Wild, Don't Come Knocking, and Humboldt County, among others. More recently, she played Ginger in several episodes of Ray Donovan. Her most recent film role was in 2018's Hell Is Where the Home Is.
Fairuza Balk continues to stay fit and healthy courtesy of her diet plan. Now in her 40s, she has since learned to be mindful of her eating habits. She avoids processed foods, cutting back on carbs and sugar. She also stays away from oily and starchy foods as well. Most of the time, her meals would include lean meat and plenty of veggies. Also, the actress makes sure she eats in moderation. That's why she snacks on stomach-filling foods that are rich in fiber, such as nuts and fruits.