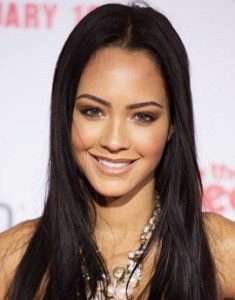 It started in 1996 for actress Tristin Mays, debuting on the TV film Harambee! She later starred on the short-lived series Gullah Gullah Island. In the 2000s, she appeared as Robin Dixon in a three-episode stint on Alias. Afterward, she landed one-episode roles on Ned's Declassified School Survival Guide and Everybody Hates Chris. She next starred on the web series Private where she played the role of Taylor Bell. In the 2010s, she first appeared on True Jackson, VP, then later on Zeke and Luther as recurring character Monica Lopez.
She also played Stephanie King on Big Time Rush. In 2012, she made her big screen debut in the movie Thunderstruck. That same year, she had a role in the film She is Not My Sister. From 2015-2016, she gained recognition for her role as Sarah Nelson on The Vampire Diaries. She went on to secure the part of Riley Davis on the CBS series MacGyver, which she has been playing since 2016, gaining her wider recognition. In addition, she has starred in the direct-to-video film House Party: Tonight's the Night, as well as appeared in the movie The Wedding Ringer.
The 28-year-old actress stays in shape by following a clean diet plan. In general, she avoids processed foods and sticks to nutritious ones. Not only does this help her maintain a healthy weight, but it also helps her feel strong. Her diet plan mainly consists of proteins and whole grains. Of course, fruits and vegetables are also some of her main staples. Even when she's eating out, she tries to be conscious of her food choices by cutting down on red meat and sugary foods. In the morning, she has whole grains cereal or a bowl of oatmeal mixed with blueberries. For lunch and dinner, it's usually rice or pasta with chicken or fish and salad on the side. Once in a while, she indulges in chocolates, cookies, and ice cream.