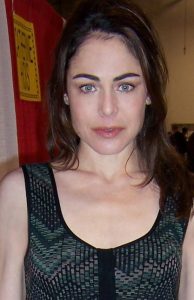 Hollywood star Yancy Butler debuted with a small role in the 1979 film Savage Weekend. While her first screen appearance happened in the late 1970s, it was in the 1990s that she became active. In 1992, she made her television debut as Sgt. Eve Edison in the TV series Mann & Machine. She next played Kate Patrick in the NBC series South Beach. After this, she starred as Officer Anne-Marie Kersey in the CBS show Brooklyn South.
During this period, she also appeared in the films Hard Target, The Hit List, Drop Zone, Let It Be Me, Fast Money, Ravager, and The Ex. In 2000, she starred as Detective Sara Pezzini in the TV movie Witchblade. She reprised her role when it became a TV series, also called Witchblade. She went on to star in the television films Double Cross and Basilisk: The Serpent King.
Butler then starred as Ava Jenkins in the soap opera As the World Turns. She next starred in the television movie Wolvesbayne. In the 2010s, the actress continued her film and TV career. She played Angie D'Amico in Kick-Ass and Kick-Ass 2, as well as starred as Reba in Lake Placid 3 and Lake Placid: The Final Chapter. She also had performances in the movies Hansel & Gretel Get Baked and Death Race 2050. She recently starred in the 2017 TV film Boyfriend Killer.
Nearing her 50s, Yancy Butler maintains her healthy figure by choosing the right kinds of food. For starters, she no longer eats anything processed, at least most of the time she doesn't. She constantly watches what she eats by focusing on lean proteins, whole grains, as well as fruits and veggies. She's since learned how to cut down on sugary, salty, and oily foods. Instead, she typically eats clean, whole foods — not only to maintain a slender body but to also improve her overall well-being.