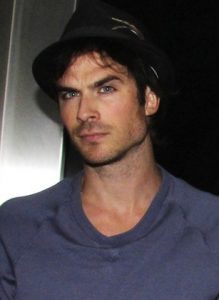 It was on the critically acclaimed television series Lost where actor Ian Somerhalder first gained mainstream recognition. Though his character was the first to die on the show, Ian has since secured great roles both on the big and small screen. Prior to Lost, he had also played notable roles on Young Americans and Smallville. In the movies, he acted in Pulse and The Sensation of Sight. Afterwards, he returned to television with a starring role on The Vampire Diaries, which became a hit series and still airs on TV up to now. Since then, Ian has become a household name. Also, he had recently starred in the movie The Anomaly.
The heartthrob enjoys success on television courtesy of his role as Damon Salvatore on The Vampire Diaries. As he becomes a mainstream sensation, it also became crucial for him to take care of himself as his physical appearance and overall well-being are important to continue a successful career in Hollywood. Naturally, the actor really observers a healthy lifestyle. This is evident in how he looks right now, that is youthful despite being in his late 30s. Aside from working out regularly to keep fit and healthy, Ian also eats right.
Basically, he avoids junk food. He believes having a lot destroys one's body at one point. He doesn't drink much alcohol. When he does, he is disciplined enough to control his alcohol intake. His diet mainly consists of food rich in proteins and healthy fats and mostly involves chicken, fish, fruits, vegetables, and sometimes rice and oats. Still, his dietary regimen depends on his workout routine or sessions. The two must complement each other. But when it comes to exercising, he always drinks green tea in order to enhance his energy. This way, he doesn't get tired so easily.