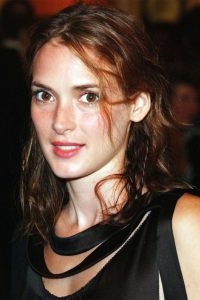 It was in 1986 that actress Winona Ryder got her start in the show business. Her first movie role was in Lucas. She next appeared in the movie Square Dance, ultimately getting her breakthrough in 1988's Beetlejuice. That same year, she played Veronica Sawyers in the cult movie Heathers. In the '90s, she garnered further success with her starring roles in Edward Scissorhands, Bram Stoker's Dracula, and Reality Bites.
She then got acclaim for her role in the movie The Age of Innocence, for which she got an Oscar nomination for Best Supporting Actress. For her performance as Jo March in Little Women, she got an Oscar nomination for Best Actress. She next starred in the movies How to Make an American Quilt, The Crucible, Alien Resurrection, and Girl, Interrupted. In the 2000s, she starred in Mr. Deeds, A Scanner Darkly, and The Private Lives of Pippa Lee. In 2016, she began playing Joyce Byers in the Netflix series Stranger Things. She also stars in the upcoming movie Destination Wedding.
One of the most well-known actresses in Hollywood, Winona Ryder said she's blessed because she's always had this slender figure. That's true because we've never seen the actress gain weight significantly. Since the '80s, her body has remained slim. Because of this, she's never really thought about working out, especially when she was younger. She didn't think of it as a necessity back then.
In the present though, she acknowledges the importance of maintaining her health through healthy eating and working out. It's not just about looking slim anymore, it's also about staying in shape in general. Hence, she's decided to make some lifestyle changes. Now that she's in her 40s, she's become conscious of her overall fitness and health. As a result, she's started eating healthily and exercising more frequently. As for her workout, she sticks to the basics, such as running and other cardio exercises.