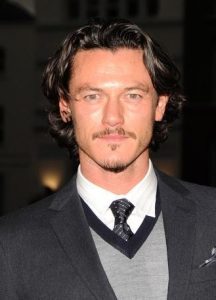 Welsh actor and singer Luke Evans is recently taking everyone's attention with his good looks and remarkable talent. With his stage beginnings, he was able to penetrate the screen with more ease with his substantial acting experience. His breakout role is considered to be in the recent remake of the movie Clash of the Titans where he played Apollo. He has since played notable roles in major productions, such as Immortals, The Raven, and The Three Musketeers. He came to wider prominence when he joined the cast of the action film Fast & Furious 6, as well as for playing Bard in The Hobbit films. His first lead role was in Dracula Untold.
The talented actor worked physically hard so he could effectively portray the titular character in Dracula Untold. Though he's already used to acting in such movies, being the lead in a production is still something that gives just any actors the pressure to look good, fit, and healthy at the same time. According to the star, he had to undergo a strict diet in order to make sure his physicality is right for the role. The actor stated tha the toughest part of his dietary regimen was avoiding empty calories.
He further shared: "What I miss most is alcohol. When everyone is having a drink and you can't it stops you going out as much. Booze is a nightmare for empty calories and you can't train the day after." Not being able to go out to socialize and have a drink was something that wasn't easy for him as well. Even the required protein shakes were all diet versions, too. Also part of his diet was to avoid sauces, pastas, creams, breads. Everything consisted of only clean food. Interestingly, Luke didn't take any supplements and opted for the natural way of loading his body sufficient nutrients through massive intake of vegetable juices, vitamins, and water.