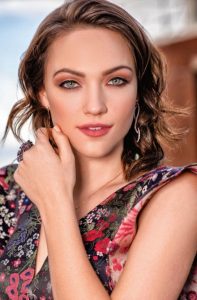 Hollywood star Violett Beane started her professional acting career in 2015. After a series of auditions, she landed the role of Taylor, a recurring character in the HBO series The Leftovers. She appeared in a total of 5 episodes, which marked her acting debut. During this period, she also played the part of Jesse Wells/Jesse Quick in the superhero series The Flash, which she appeared in recurrently from 2015 to 2018.
At the same time, Beane made her cinematic debut in the 2016 film Slash. That same year, the young actress also appeared in the documentary film Tower. She then guest-starred in Chicago P.D. and Legends of Tomorrow. More recently, Beane became further known for her recurring role as Lily Kendall in the Fox medical drama series The Resident. She later had performances in the films Truth or Dare and Flay. As of 2018, she stars as Cara Bloom in the CBS comedy-drama God Friended Me, which garnered her wider recognition.
The 23-year-old actress stays healthy by following a clean diet plan. In a blog, she talked about how challenging it is to eat healthily with constant traveling. During her teens, she dieted by mostly eating bread and cheese but that has since improved to being gluten-free and focusing on a plant-based diet.
"I've tried a lot of different diets and lifestyles including Paleo and Vegan, and I've been on mine now for 5 months and feel amazing! I find it really fun and interesting coming across new recipes and crafting my own with new foods," said the actress.
"I hated mushrooms and tomatoes until I tried veganism and realized they are amazing! I also find it very fun to feed my friends vegan cheeses and vegan/gluten-free desserts and not tell them, so that I can get their honest opinion."