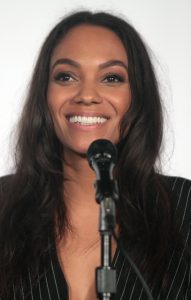 Canadian actress Lyndie Greenwood had her career beginnings in the late 2000s. She made her debut in the independent movie Pinkville. At the same time, she also made her first TV appearance in The Listener. In the 2010s, she landed more significant roles on the small screen. First, she got guest roles in such television shows as Rookie Blue, Flashpoint, Being Erica, Covert Affairs, and Lost Girl.
She then landed the role of Sonya in the series Nikita, which she played from 2011 to 2013. While in Nikita, she also guest-starred in Saving Hope and Degrassi. After Nikita ended, she joined the main cast of Sleepy Hollow as Jenny Mills. She starred in the said show from 2013 to 2017. At the same time, she also appeared in an episode of Partners. As a movie star, she's appeared in the films This Movie Is Broken and Cut to the Chase.
The 35-year-old actress maintains her health and fitness by practicing a clean diet plan. For one, tries to stick to a vegetarian diet. While she admits that she doesn't follow a plant-based diet all the time, she tries to. "I'm not always vegetarian, but I try to be mostly," she said. Because she always travels for work, this gives her the opportunity to explore cities with their restaurants, though she prefers restaurants that have a variety of vegetarian choices.
Even her snacks are healthy ones. She said she prefers eating apples or grapes for snacking. These keep her full for a long time without loading her body too many calories. While she also has cravings, she tries to make them healthier by putting natural ingredients instead. She shared: "I'll make some stove-top popcorn to munch on. All you need is a little olive oil and salt but you can add different herbs and spices to mix things up."