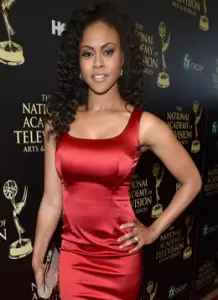 It was in 1996 that actress Vinessa Antoine started her professional career. Her first acting work was in the short film Love Taps. She next landed work in the TV movie Annie O, followed by a minor role in the movie Picture This. Her acting career flourished in the 2000s, first playing Monica in 3 episodes of the TV series Soul Food. She had a hiatus for a couple of years. When she returned to acting, she guest-appeared in an episode of The Unit and ReGenesis.
In 2011, she played recurring character Evidence 'Evi' Ryan on the supernatural drama series Haven. She then became known for her role as Judith Winter on the comedy-drama show Being Erica. At the same time, she appeared as a recurring character on the long-running series Heartland playing the role of Nicole. It was, however, her role as Jordan Ashford on General Hospital that gained her wider recognition. She went on to star in the TV film A Day Late and a Dollar Short. She recently landed the lead role in the upcoming show Diggstown.
The soap opera star maintains a toned figure through regular exercise. "I was working out every day for a while. For me, it goes in ebbs and flows. Some weeks, I work out every day but Sunday, and others, I'll get busy and I won't work out at all," said Antoine in an interview. As for her workout routine, she shared she does basic Stairmaster and weights.
On the other hand, she also admits to stopping every time she has a crazy schedule. As for her go-to workouts, she does Pilates, spinning, and SoulCycle because she's noticed a great deal of difference in her body. When she's super busy, she tries to continue her workout routine by using exercises on DVDs and YouTube.