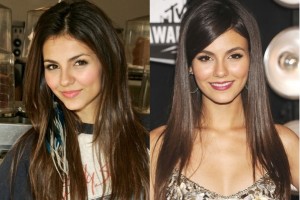 Early Career and Success on Television
Victoria Dawn Justice was born on February 19, 1993 in Hollywood, Florida. She began her acting career when she was around 10 after she moved to Hollywood, California with her family. That same year, she made her television debut in Gilmore Girls. Wanting to further enhance her performing skills, she applied and was accepted into Los Angeles' Millikan Performing Arts Academy's musical theater program in 2005.
It was also around this time that she started pursuing roles in movies, starting with When Do We Eat?. After that, she appeared in an episode of The Suite Life of Zack & Cody, but it was her role as Lola Martinez on the Nickelodeon show Zoey 101 that gained her mainstream recognition. She also started playing the said character in 2005. The show starred Britney Spears' younger sister Jamie Lynn Spears and ran for four seasons until 2008.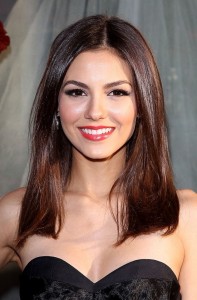 While still on the show, she worked outside with a role in the TV movie Silver Bells, then a guest appearance in a number of TV shows, such as Everwood. She has also appeared in the 2006 films The Garden and Unknown, as well as in the 2008 movie The Kings of Appletown. After Zoey 101, she played a recurring role in Nickelodeon sitcom iCarly. In 2010, she achieved further success on the small screen after securing the lead role in another Nickelodeon show Victorious, in which she played the role of Tori Vega. The series also ran for four seasons until 2013. It was also the show that her singing was prominently showcased.
While working on Victorious, she appeared in the films The First Time, Fun Size, and in the TV movie The Boy Who Cried Werewolf. In addition, she appeared on other television shows, including Big Time Rush and worked as a voice talent in The Penguins of Madagascar. In 2015, she played the title character in the movie Naomi and Ely's No Kiss List, and starred as the lead in the new television series Eye Candy, which didn't really last long. She has appeared in two episodes of the TV series Undateable and is now a recurring character in Cooper Barrett's Guide to Surviving Life.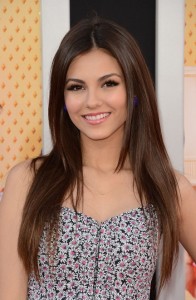 Has Victoria Justice had Plastic Surgery?
The 22-year-old actress is now a television staple courtesy of her starring roles on two famous Nickelodeon shows. Aside from that, she has also ventured into big screen. With her beauty and talent, Justice is expected to flourish in the industry just like her Victorious co-star Arianna Grande, who's now an international star. As her looks on the screen changes, some observers are wondering as to the possibility of plastic surgery. Surely, it seems that the actress-singer looks more glamorous in the present.
Of course, it probably has something to do with her growing up and trying new looks with make-up, but it cannot be ignored that her nose looks more refined now than before, contributing to the enhancement of her overall facial features. The actress has never acknowledged such rumors and some fans defend her by saying that Justice's prettier face is just a mere effect of improved make-up and styling, and sometimes even lighting especially during events. There are even claims saying the young star has gone far with breast implants, but just like the nose job rumors, it's baseless.