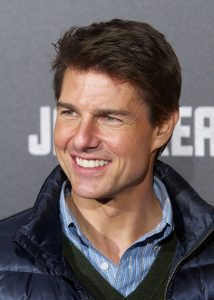 Tom Cruise is a Hollywood actor who's been in Hollywood for decades and established his career as a leading man first in Top Gun. His performance in the movie Interview with the Vampires was then lauded. In the 1990s, he starred in the films Vanilla Sky and Jerry Maguire, for which he also gained critical acclaim. Later on, he established himself as an action figure for his lead role as Ethan Hunt in Mission: Impossible, a role has has since reprised in all Mission: Impossible films, all achieving box office successes. He has also gained widespread prominence for headlining the films The Last Samurai, Jack Reacher, Oblivion, and The Edge of Tomorrow, among others.
The Hollywood star is already in his 50s, and yet he can still handle tough action scenes in his movies and can even do his own stunts. To achieve this, Tom engages in intense workout sessions to prepare his body of said scenes. To complement this, he also makes sure that he only consumes food that's healthy and clean. Eating healthy also becomes crucial for the actor considering his age where his body becomes more vulnerable to physical issues. For this reason, the A-list star makes sure he regularly eats nutritious food to guarantee that he keeps his stamina and strength high.
For his role in the latest Mission: Impossible film, Rogue Nation, there was a rumor that Tom made the whole cast follow his very strict diet, causing friction on the set. His cast mates, however, denied that Tom made them follow his diet plan. Surely, the actor follows a disciplined eating practice, which is obvious because of his youthful look. He basically focuses on eating food with no fat and those rich in proteins. He also loves having veggies and fruits and having them is part of his regular lifestyle. He has protein shakes, too, as well as eats nuts, fruits, and yogurt for snacks.