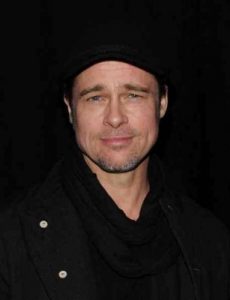 Brad Pitt is an American actor who rose to stardom in the 1990s for his roles in The Legends of the Fall, A River Runs Through It, and Interview with the Vampires, among others. He continued his success with starring roles in Fight Club and Seven. In the 2000s, he achieved international fame for his starring performances in Oceans Eleven and its subsequent sequels, Mr. and Mrs. Smith, Troy and many other box office hits in Hollywood. In the recent years, although he has ventured into directing and producing, Brad continued to headline major Hollywood productions. This includes World War Z and Fury.
The A-list actor has worked so hard in the industry that he doesn't need an introduction now. Being an international star and being a husband a father, it is amazing how Brad can keep up with everything and still manages to look not only incredibly good but also fit. Having starred in several films, he surely has had undergone special diets and workout routine to achieve a specific physical look. Some of the characters he has portrayed on the big screen that required him to look more fit and buff were as Tyler Durden in Fight Club and Achilles in Troy. Even when he's not working on a film, it is also normal for Brad to exercises as this is part of his healthy lifestyle.
Aside from exercising and involving himself with physical activities, Brad also takes care of himself by eating clean and healthy. Generally, he only consumes nutritious foods to ensure that his workout sessions complement his healthy eating habits. He focuses on the consumption of foods rich in proteins, such as chicken and fish. He also has intakes of healthy fats and carbs. Aside from this, he eats lots of fruits, vegetables and protein shakes to fill him up while restoring his strength. He regularly observes a healthy diet plan, that is why it is no wonder that the actor, despite getting older, looks not only gorgeous but also healthy!