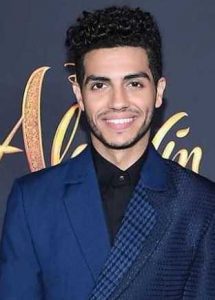 Hollywood star Mena Massoud started his career in 2011, debuting with a small role in an episode of Nikita. That same year, he appeared as recurring character Bretten Thomason in the television series Poser. He also guest-starred in one episode of Combat Hospital, as well as did voice work for the show The 99.
After this, he appeared in one episode of King and played a recurring role as Jason in Cut to the Chase. His first regular role on the small screen was as Jared Malik in the US-Canadian show Open Heart. Around this time, he also made his first film role in 2015's Let's Rap. He next acted in the film Ordinary Days and guest-starred in Saving Hope.
In 2018, he played Tarek Kassar in the first season of Prime Video's Jack Ryan. Massoud's breakthrough was when he landed the role of Aladdin in the Disney film Aladdin, which was released in 2019. During this period, he also starred as Ethan Hart in the Hulu series Reprisal, as well as starred in the film Strange but True. He recently starred in the drama film Run This Town.
Mena Massoud is now a familiar name in Hollywood thanks to his lead role in Disney's 2019 flick Aladdin. But for this particular role, the actor also prepared extensively on a physical level.
"I just trained six days a week. I did a lot of cardio, did a lot of legs to kind of help burn that fat a little bit," said the actor. "I had boxing training with my stunt team as well, so that added a little bit of cardio."
His physical training for the film transformed his body and improved his strength. It's something that he wants to continue to do as part of his lifestyle. "During filming, I had the luxury of working out with a trainer six days a week so I could really focus on it," said Massoud.