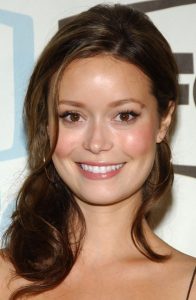 American actress Summer Glau has been on the screen since early 2000s. She was lucky to have her break during her initial years. This was when she played River Tam on Firefly. She reprised the role in the movie Serenity. She next starred in the TV movies Mammoth and The Initiation of Sarah. She also had recurring roles on The Unit and The 4400. She gained wider recognition as Cameron on Terminator: The Sarah Connor Chronicles. In the 2010s, she had recurring roles on Arrow and Sequestered. Additionally, she appeared in the 2013 movie Knights of Badassdom. Her most recent work on TV was as a guest role in an episode of Castle.
The 35-year-old actress is best known for her sex appeal. This is apart from her knack for acting. Standing at around 5'6, she's slender for her height. She is also notable for having a toned body. She became first known during her early 20s. More than a decade after that and she's still slim and fit at the same time. This is because Summer makes sure she stays healthy with the foods she eats. Especially now that she's in her mid 30s. Nutrition for health and fitness is something that she prioritizes.
The good thing about Summer is that she doesn't impose strict rules onto her diet. She tries to eat healthy the simple and the natural way. She always has fruits and veggies in her meals. She avoids eating processed and fried foods most of the time. She focuses on eating fresh and clean food. In the morning, she usually has eggs and toast, or oatmeal with fruits. She opts chicken or pasta, or both for lunch. She then has a lighter dinner with a sandwich. She adds fruits or yogurt to her dinner meal. In between, she has nuts, fruits, yogurt, and shakes for snacks.