Child Acting to Being Hollywood's Heartthrob
Ryan Thomas Gosling was born on November 12, 1980 in London, Ontario, Canada. He studied at Gladstone Public School, Cornwall Collegiate and Vocational School and Lester B. Pearson High School. He was a fan of Dick Tracy when he was a kid that it inspired him to be an actor.
As a child, he was unable to read and was diagnosed with attention deficit hyperactivity disorder (ADHD), leading him to be placed in a class for special-needs students. As a result, his mother quit her job and homeschooled him for a year. He also performed at an early age by singing at weddings together with his sister. He was also involved with a local ballet company.
In 1993, at age 12, he attended an open audition in Montreal for Disney Channel's Mickey Mouse Club. He was then selected and was given a two-year contract as a mouseketeer. He later moved to Orlando, Florida. He did not appear on-screen so frequently as other kids in the show were deemed to be more talented.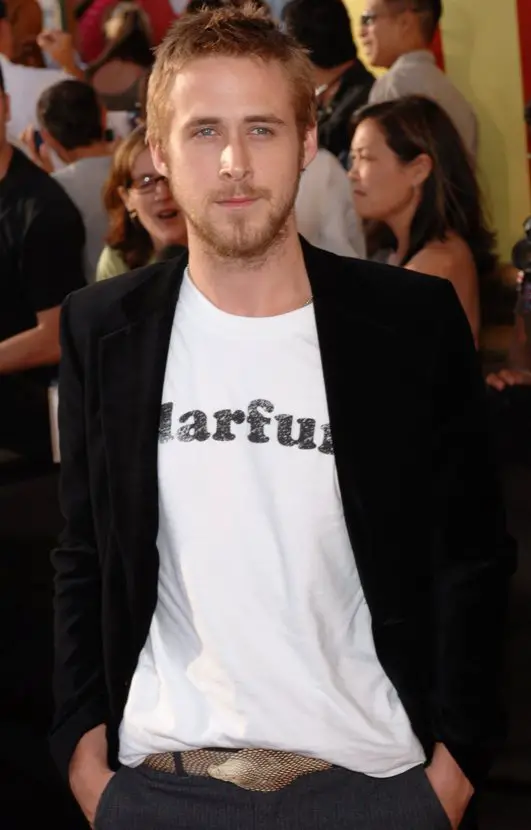 He became close with fellow cast member Justin Timberlake and they lived together for six months during the second year of the show. Timberlake's mom became Gosling's legal guardian after his mother had to return to Canada for work. After the show was cancelled in 1995, Gosling returned to Canada and continued to appear in such television series as Are You Afraid of the Dark?, Goosebumps, and Breaker High.
He then dropped out of high school at the age of 17 to concentrate on his acting career. The following year, he traveled to New Zealand to film Young Hercules, which he starred in from 1998 to 1999. When he became 19, he decided to move on to more serious roles. He went on to land a supporting role in Remember the Titans and secured a lead role in 2001's The Believer. The following year, he starred in Murder by Numbers and The Slaughter Rule.
He came to wider attention in 2004 after starring opposite fellow Canadian Rachel McAdams in the romantic drama The Notebook. His performance as Noah Calhoun was widely praised and the film went on to become a commercial success, earning $115 million worldwide. He also won four Teen Choice Awards and an MTV Movie Award for his work in the film and started dating McAdams the following year.
He next appeared in the psychological thriller Stay alongside Naomi Watts and Ewan McGregor. The film was a commercial flop and was a critical disappointment as well. He then moved on with the 2006 film Half Nelson where he played a drug-addicted junior middle-school teacher who forms a friendship with his student. His performance received critical acclaim and he went on to receive an Academy Award nomination for Best Actor.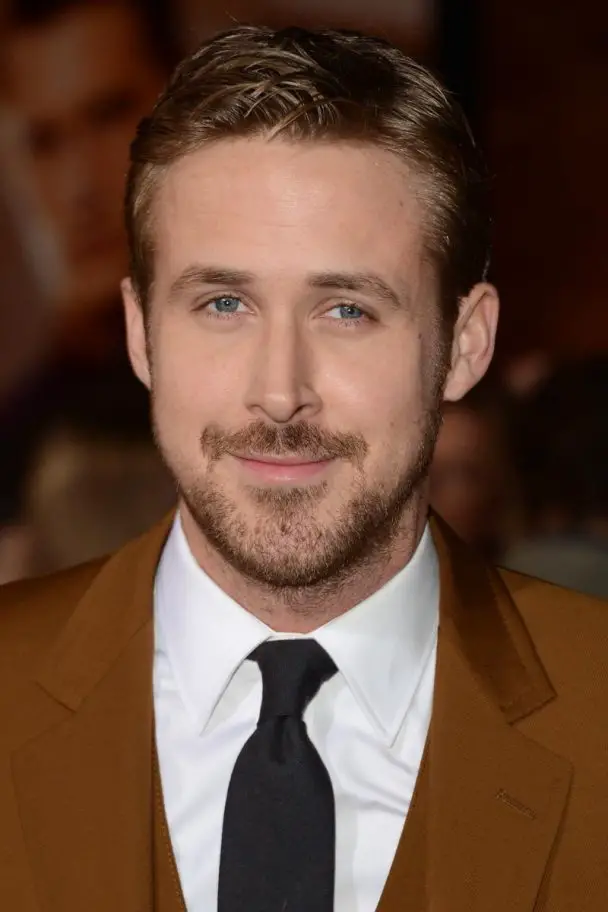 In 2007, he starred as an introvert who falls in love with a sex doll in Lars and the Real Girl. Although the film was a box office failure, his performance was highly praised that he was nominated for a Golden Globe Award for Best Actor – Motion Picture Musical or Comedy. That same year, he starred in the thriller Fracture. He originally turned the role down but changed his mind when Anthony Hopkins signed on.
He then took a three-year hiatus and made his comeback, starring in five films in 2010 and 2011, starting with Blue Valentine opposite Michelle Williams. His performance was appreciated and he received a Golden Globe nomination for Best Actor – Motion Picture Drama. He next appeared in All Good Things, followed by his first comedic role in Crazy, Stupid, Love. For his role in the latter, he received another Golden Globe nomination for Best Actor – Motion Picture Musical or Comedy.
Plastic Surgery Reports
A beauty blogger has recently accused The Notebook heartthrob of getting a nose job before he got famous. According to Michelle Villett, the actor is no stranger to plastic surgery as he had some work done to straighten and refine his nose. Comparing his photos in the late 90s to his recent shots, she stated, "The bridge looks straighter, so it's possible that he may have already had the "work" done by this point. Or had repeat nose jobs."
Celebrity plastic surgeon Dr. Yannis Alexandrides supported the beauty blogger's claims, saying, "Although subtle, in my opinion, it's clear from these images that there have been number of changes made to Ryan's nose." He added, "In Ryan's case, his nose at the beginning of his career is significantly wider at the bridge and has a prominent hump. Fast forward ten years and both of these features appear altered."