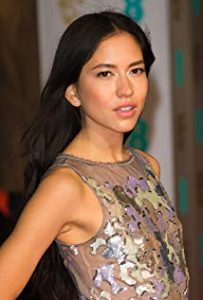 British actress Sonoya Mizuno started modeling before she pursued acting. As a fashion model, she's worked for the brands Chanel, Alexander McQueen, Saint Laurent, and Louis Vuitton. In 2012, she made her film debut in Venus in Eros. Her next role was as Kyoko in the acclaimed sci-fi thriller film Ex Machina. She later made her first Hollywood work in 2016's High Strung, followed by a role in the independent film Alleycats.
She also played Caitlin in the movie La La Land. Following this, she had a minor appearance in the film Beauty and the Beast. This year, she starred as Katie in the Netflix film Annihilation. She also portrayed Araminta Lee in the recently released movie Crazy Rich Asians. Other films this year are Ambition and The Domestics. She'll also appear in the upcoming Netflix miniseries Maniac starring Emma Stone and Jonah Hill.
Being a ballet dancer, it's already natural for Sonoya to take care of herself by eating healthily. Sticking to a clean diet plan has something she's been used to of doing. In an interview, she also shared her food preferences and other dietary habits. Talking about the healthy way she spends her mornings, she said: "I switch on the kettle and make myself a cup of tea with milk as well as my daily bowl of porridge with water. I add dates, walnuts, brown sugar and add ground flax to the cereal. Since introducing flax seeds into my diet six months ago, my digestion has improved greatly. I also take my cod liver oil and high dose chondroitin and glucosamine tablets."
For lunch, she said: "I have the cous cous salad I made with beetroot, tomatoes, nuts, and raisins. I dress that with olive oil and balsamic vinegar Along with the salad I drink my flask of tea. The tea gives me lots of energy without the sudden drop you get with a caffeinated beverage. I also have more water and eat a cereal bar." She also likes to snacks on bananas and apples. For dinner, she often makes herself some Asian food like some teriyaki sauce and sauté a salmon fillet.