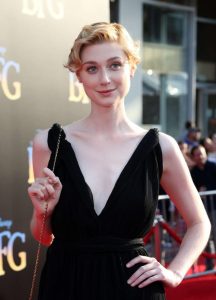 Australian actress turned Hollywood star Elizabeth Debicki debuted in the 2011 Australian-British film A Few Best Men. Two years later, she had her international breakthrough as Jordan Baker in the Hollywood film The Great Gatsby. For her performance, she won an AACTA Award for Best Actress in a Supporting Role. She also got nominated for the Empire Award for Best Newcomer. Following this, she had her first television role with a guest appearance in the Australian series Rake.
She later portrayed Lady Macduff in the movie Macbeth, played Victoria Vinciguerra in The Man from U.N.C.L.E., and Dr. Caroline Mackenzie in Everest. Following this, she played Dr. Anna Macy on the Australian series The Kettering Incident. At the same time, she starred as Jed Marshall on the British miniseries The Night Manager. In 2017, she played Ayesha in Guardians of the Galaxy Vol. 2. She went on to star in the films Breath, The Tale, The Cloverfield Paradox, and Widows. She recently co-starred as Virginia Woolf in the British drama Vita and Virginia. She will also star in the upcoming HBO drama Lovecraft Country set to be released in 2019.
The 28-year-old actress takes care of her body and overall health by following a clean diet plan. Being an actress, it's important that her energy levels are high and that she's generally strong. With this in mind, she ensures that she gets all the nutrients that her body needs by focusing on a balanced diet. She also avoids eating processed and junk foods. Despite the temptation to do so, she thinks about her health in the long run. Basically, the Australian actress' diet plan consists of lean proteins, vegetables and lots of water. She's not into strict dieting as she doesn't believe that depriving herself of food will do her any good. She just keeps her diet simple but healthy.