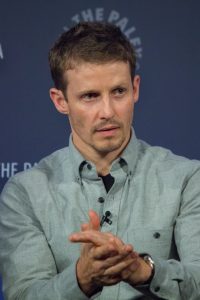 American actor Will Estes got his beginnings in the 1980s, first appearing in the soap opera Santa Barbara. This marked his acting debut. He next appeared in the shows Highway to Heaven and Murphy's Law. From 1989 to 1992, he gained notice for his role as Will McCullough in the series The New Lassie. He also starred in the TV films Miracle Landing and The Last Halloween. In 1991, he made his cinematic debut in the film Dutch.
He next worked as a voice actor in the film Once Upon a Forest and had a minor appearance in the film How to Make an American Quilt. He also starred as Christopher Quinn in the short-lived series It Had to be You. Subsequently, he starred in the short-lived programs Kirk and Meego. He next played recurring character Hunter Reeves in The Secret World of Alex Mack and Andrew Nayloss in 7th Heaven. In the 2000s, he became known for playing J.J. Pryor in American Dreams. As of 2010, he stars as Officer Jamison Reagan in the CBS series Blue Bloods.
The actor is turning 40 this year but it certainly doesn't seem to be the case as far as his appearance goes. He's fit, healthy, and youthful, which is amazing considering his age. He sure works out on a regular basis but his roles in movies and television also keep him active with various kinds of physical training. For instance, his role as a cop in Blue Bloods got him more active in terms of his workout regimen.
So, how did he train for his role? He revealed: "I try to train based on the role. I played a marine once so all I did was running, pushups and boxing. I did anything that was combat-oriented. I would go shoot and box and just sort of get into the whole mindset. In general, I just like to run around and stay active. I did a little gymnastics when I was a kid so I'll run around and find a bar and try to do as many pull-ups as I can do."