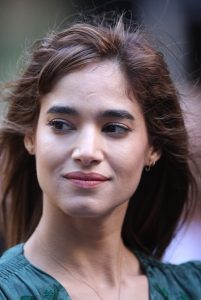 A prolific professional dancer, Sofia Boutella first worked as one in music videos. Soon, she ventured into acting where she initially worked in France. She then joined the Spanish reality series Supermodelo. Later in 2010, she pursued a dancing and acting career in the US where she first appeared in an episode of Dancing with the Stars. In 2012, she had her first notable role as Eva in the British film StreetDance 2.
Her next acting role was in the movie Monsters: Dark Continent. At the same time, she played the part of Gazelle in the spy thriller Kingsman: The Secret Service. In 2016, she had notable performances in the films Star Trek Beyond and Tiger Raid. Boutella gained wider recognition when she played the villain Princess Ahmanet in the Hollywood film The Mummy, which starred Tom Cruise.
She also played the role of Delphine Lasalle in the movie Atomic Blonde. She reprised her role as Gazelle in Kingsman: The Golden Circle. She went on to star in the TV movie Fahrenheit 451, as well as starred in the feature films Climax and Hotel Artemis. As a dancer, she's performed in music videos of such artists as Madonna, Michael Jackson, Rihanna, Chris Brown, Ne-Yo, and Usher, among others.
Sofia Boutella and her discipline as a dancer has made it easier for her to take care of herself through a regular workout routine and a healthy diet. As for her food options, she mostly avoids junk foods. She chooses her meals well without necessarily depriving herself of food.
Usually, she opts a balanced meal with lean meat, complex carbs, and lots of veggies.
"I believe whatever you give your body, it will give back to you. I eat healthily, so that's the constant. If I go out with a friend, I'll have a drink but I won't get wasted," said the actress.