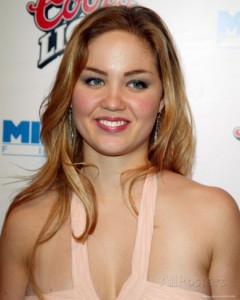 American actress Erika Christensen started her acting journey in 1997 when she around 14-15. She made her debut on both film and television that year. In the next few years, she continued appearing in one-episode roles on TV and got her big break in 2000 after playing Michael Douglas' drug addicted daughter in Traffic, which earned her both recognition and acclaim. Since then, she has landed starring roles in Swimfan, The Banger Sisters, The Perfect Score, and The Upside of Anger, among others. Her first regular role on the small screen was on the short-lived series Six Degrees in 2006. Then in 2010, she became widely known for her role as Julia in Parenthood, which she portrayed for a significant amount of time. Her most recent performance is in the new series Wicked City.
Standing at 5'5, the 33-year-old actress may not be as slender as her contemporaries, but she surely is fit and healthy. She believes that being healthy is not all about losing weight, it's feeling good inside and out. She's confident of her curvaceous body figure and embraces it as her asset. Also, because she's in her 30s already and she has recently started a family by marrying her dream guy, it becomes crucial for her to observer proper dietary regimen.
Basically, she doesn't have any specific or special diet plans. She's not into crash diets which is popular in Hollywood. She believes in the importance of enjoying food while observing moderation at the same time. To keep herself full and healthy, she usually eats fish, chicken, veggies, and fruits. She thinks having a balanced meal is so essential so she always has fruits and veggies. She does have cravings sometimes, which she digs in once in a while, but most of the time she's a clean and a healthy eater. She is also fond of making her own green smoothies.