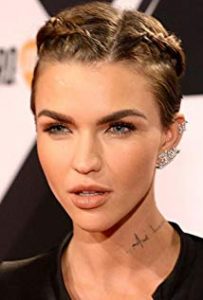 Aussie star Ruby Rose started her entertainment career as MTV Australia's VJ. She fulfilled the role from 2007 to 2011. At the same time, she appeared as herself in several reality programs, including Talkin' 'Bout Your Generation and 20 to 1. She then appeared as host of such shows as Australia's Next Top Model, The Project, Ultimate School Musical, as well as awards shows like the 52nd Logies Awards. In 2010, she hosted the Vancouver Winter Olympics.
Ultimately, she ventured into acting as she made her film debut in the Australian movie Around the Block. That same time, she made her international debut when she appeared in the Canadian series Dark Matter. From 2015 to 2016, she became known for her role as Stella Carlin in Netflix's Orange Is the New Black. This got her a Glamour Award nomination for International TV Actress.
She next played the role of Abigail in the film Resident Evil: The Final Chapter. In 2017, she rose to greater fame for her roles as Adele Wolff in XXX: Return of Xander Cage, Ares in John Wick: Chapter 2, and Calamity in Pitch Perfect 3 — all of which are box-office hits. She next starred in the feature film Pitch Perfect 3. Recently, Rose landed the role of Kate Kane / Batwoman in the new series Batwoman. She'll star in the upcoming film SAS: Red Notice.
Apart from her healthy diet plan, the Aussie actress and TV personality maintains her toned figure by sticking to her workout routine. As part of her daily lifestyle, Ruby Rose is active with her fitness regimen in motion. Being a celebrity also keeps her busy with commitments that constantly keeps her moving. Her certain roles on the big screen also requires her to work out rigorously. For instance, her role in John Wick: Chapter 2 got her performing compound movies, which included a "full-body combo of mountain climbers, scissors, and frogs." She'd also post some of her routine on Instagram where she'd be seen lifting weights and doing pull-up bars.