Early Life and Hollywood Breakthrough
Selma Blair Beitner was born on June 23, 1972 in Southfield, Michigan, United States to judge Molly Ann and lawyer Elliot I. Beitner (died November 17, 2012). When her parents divorced in 1995, she subsequently changed her last name legally. She has three older sisters, Katherine, Elizabeth and Marie Beitner.
She studied at Hillel Day School and later attended Cranbrook Kingswood. For her freshman year, she enrolled at Kalamazoo College, where she studied photography and performed in a play called The Little Theater of the Green Goose. She initially wanted to become a ballerina and a horse trainer.
At age 20, she relocated to New York City. There, she studied at NYU and took acting classes at Stella Adler Conservatory, Column Theatre and Stonestreet Screen Acting Workshop. She subsequently returned to Michigan to complete her studies. She went on to graduate magna cum laude with a BFA degree in Photography, BA in Psychology as well as Double major in Fine Arts and English from the University of Michigan in 1994.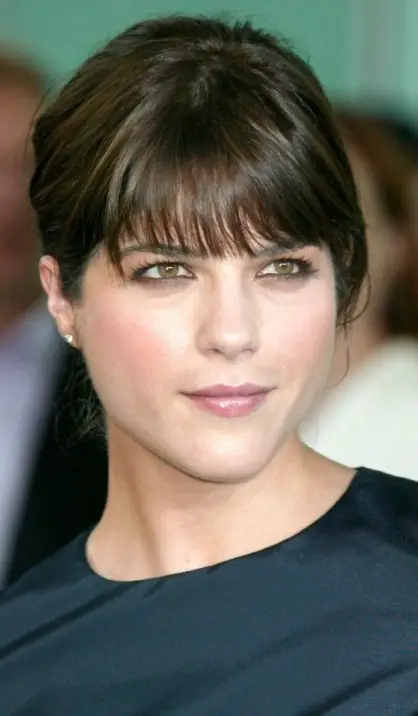 A week after graduating, she returned to New York City to pursue a career in photography and acting. Her acting career initially began in 1995 when she appeared in an episode of The Adventures of Pete & Pete. The following year, she made her film debut with 1996's The Broccoli Theory.
Her first appearance in a mainstream film was in 1997's In & Out. Her first lead role was in the movie Strong Island Boys, which was also released in 1997. She was then cast in Amazon High, which was supposed to be a television series but its pilot was never aired, and was instead released as a television film.
Around the same time, she was originally cast as Joey Potter for the show Dawson's Creek but she was replaced by Katie Holmes. She later auditioned for the lead role in Buffy the Vampire Slayer but the part eventually went to Sarah Michelle Gellar.
In the late 1990s, she appeared in such feature films as Scream 2 (1997), Brown's Requiem (1998), Girl (1998), Can't Hardly Wait (1998) and Debutante (1998). She gained wider recognition upon landing the role of Cecile Caldwell in 1999's Cruel Intentions, alongside Reese Witherspoon, Ryan Phillippe and Sarah Michelle Gellar.
Cruel Intentions was initially made as an independent project but was a major commercial hit after its release, earning Blair mainstream recognition. For her performance as an innocent student manipulated by two of her classmates, she earned an MTV Movie Award nomination for Best Breakthrough Performance.
Also in 1999, she played Zoe Bean in the sitcom Zoe, Duncan, Jack and Jane. The show was retitled to Zoe during its second and final season. For her performance as Zoe, she was nominated for a Teen Choice Awards for TV – Breakout Performance.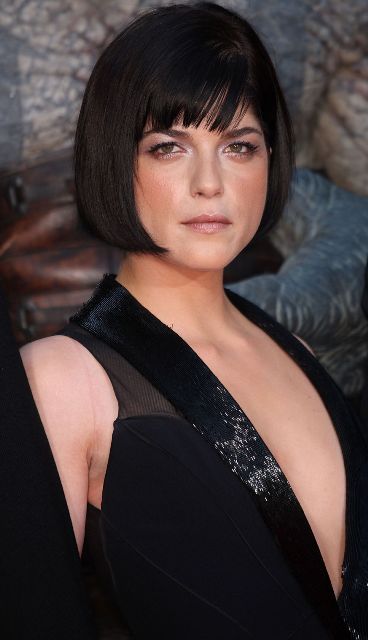 Subsequent Films and Plastic Surgery
In 2000, she starred alongside Julia Stiles and Freddie Prinze, Jr. in the romantic comedy Down to You. The following year, she played a supporting role in the comedy feature Legally Blonde, which was a commercial hit. During the next few years, she starred in the movies Highway (2002), The Sweetest Thing (2002), A Guy Thing (2003) and Dallas 362 (2003).
In 2004, she achieved international fame for her portrayal of depressed pyrotechnic superhero Liz Sherman in Guillermo Del Toro's Hellboy. The movie was generally favored by critics and was a moderate box office success, earning a total of $99.4 million against its $66 million budget. She reprised her role as Liz in the film's 2008 sequel Hellboy II: The Golden Army.
Other films include The Fog (2005), The Night of the White Pants (2006), Purple Violets (2007), My Mom's New Boyfriend (2008), Columbus Circle (2010) and Dark Horse (2011).
Blair is not only known for her roles in both the independent and mainstream cinema, she's also recognized as one of the few actresses who keep it real in Hollywood. By keeping it real means that she hasn't had any cosmetic procedures done yet. Observers have noted that the 41-year-old actress, despite her age, has still opted to age gracefully.
Her public appearances suggest that while she's ageing, she still looks naturally wonderful. The Cruel Intentions star has also been very honest about her thoughts on plastic surgery and about how she considered going under the knife before. She said: "I wanted to get Botox once to make me feel younger. But I don't really have [enough wrinkles] to justify it yet. As for going under the knife, I can't say I wouldn't, but I haven't thought too much about it."