Early Career and Success in Film and Television
Claire Catherine Danes was born on April 12, 1979 in Manhattan, New York, U.S. to day-care provider, painter, and textile designer Carla and computer consultant Christopher Danes. For her education, she studied at Dalton School in New York City and at New York City Lab School for Collaborative Studies.
She later attended the Professional Performing Arts School and the Lycée Français de Los Angeles in Los Angeles, California. In 1998, she enrolled at Yale University to study psychology. Filmmaker Oliver Stone wrote her letter of recommendation. However, she dropped out after two years to concentrate on her film career.
She initially began her career in 1992 when she appeared in an episode of the series Law & Order. Two years later, she made her feature film debut as Beth March in Little Women. It was also in 1994 that she became known for her role as Angela Chase in the television series My So-Called Life.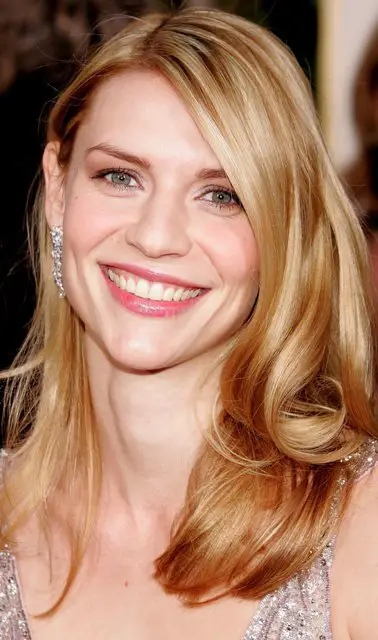 Her role in My So-Called Life brought her critical acclaim and widespread recognition, for which she was awarded the Golden Globe Award for Best Actress in a Television Series. She was also nominated for the Primetime Emmy Award for Outstanding Lead Actress in a Drama Series.
Despite the show's cancellation after only one season in 1995, it has since earned a cult following and helped Danes receive more film roles, beginning with How to Make an American Quilt and Home for the Holidays, both released in 1995. The following year, she landed roles in the films I Love You, I Love You Not and To Gillian on Her 37th Birthday.
Her first leading role was as Juliet Capulet in 1996's Romeo + Juliet, opposite Leonardo DiCaprio. 1997 saw Danes collaborated with two acclaimed directors. She played Kelly Riker in Francis Ford Coppola's The Rainmaker and portrayed the part of Jenny in Oliver Stone's U Turn.
In 1998, she played Cosette in the film adaptation of Les Misérables and appeared as Hala in Polish Wedding. During the next few years, she starred in the films The Mod Squad (1999), Brokedown Palace (1999) and Princess Mononoke (1999). After making 13 films in five years, Danes took a break from acting to attend Yale.
She then made her comeback with 2002's Igby Goes Down and The Hours. The following year, she starred in It's All About Love and The Rage in Placid Lake. Later in 2003, she played Kate Brewster in the science fiction action film Terminator 3: Rise of the Machines, alongside Arnold Schwarzenegger, Nick Stahl, and Kristanna Loken.
In 2004, she starred as Maria in the romantic period drama Stage Beauty and played Mirabelle Buttersfield in the 2005 romantic drama movie Shopgirl. For her performance in the latter, she was nominated for a Satellite Award for Best Actress – Motion Picture Musical or Comedy.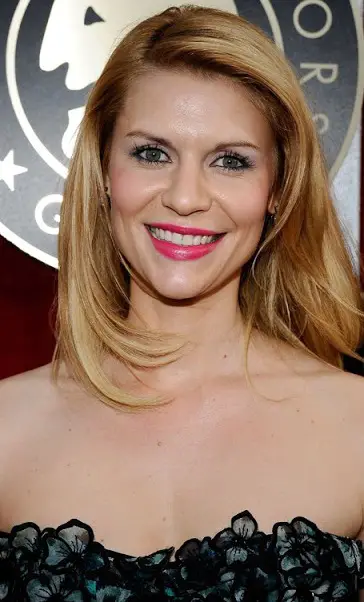 Recent Projects and Plastic Surgery
Later in 2005, she appeared as Julie Morton in The Family Stone. In 2007, she starred in three films: Evening, Stardust, and The Flock. Her next film came two years later with 2009's Me and Orson Welles, which received positive reviews from critics. She also recently starred in the comedy-drama feature As Cool as I Am.
Danes received widespread critical acclaim in 2010 for her portrayal of the titular character in the HBO biopic Temple Grandin. For her performance, she won the Golden Globe, Screen Actors Guild Award and the Primetime Emmy Award for Best Actress in a Miniseries or a Television Film.
In 2011, she landed the role of Carrie Mathison in the critically acclaimed television series Homeland. In the show, she plays a Central Intelligence Agency officer with bipolar disorder.
Her performance has earned her numerous accolades, including the Golden Globe and the Primetime Emmy for Best Actress in 2012 and another Golden Globe, as well as the Screen Actors Guild Award for Best Actress in 2013.
The award-winning actress is also fully aware of the ubiquity of plastic surgery in Hollywood, and somehow, her openness to the subject was surprising. In an interview, she said: "I'm really fortunate in that I'm still quite young, and can get away with a lot, and my body is very forgiving."
She added: "We'll see how things progress. I think it's great that women have so much choice now and choice in products that are backed by science. As long as people are aware of potential risks, and they're working closely with a doctor, I say go for it."
Years ago, it was also rumored that the actress has had breast implants and Botox injections. Although she's open-minded about undergoing cosmetic procedures, the Homeland actress has since denied such reports, saying that she never went under the knife for any procedures nor acquired Botox injections.