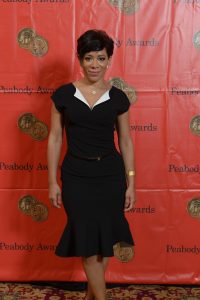 Cuban-born Hollywood actress Selenis Leyva had her beginnings in the late '90s. During her early years, she made one-time roles on such TV shows as Law & Order and Law & Order: Special Victims Unit. In 2000, she had her first film role in Debutante. She later had her first recurring character as Titi Rose on the sitcom Taina. She later landed the recurring role of Detective Mariluz Rivera on Law & Order, which she played from 2004 to 2006.
At the same time, she had performances in the films Maria Full of Grace and Illegal Tender. Back on TV, she continued making one-episode roles on various shows, including The Sopranos, Dirty Sexy Money, and New Amsterdam, to name a few. In the 2010s, she played recurring role Assistant M.E. Craig on Blue Bloods.
She then gained mainstream recognition after getting the part of Gloria Mendoza on Netflix's Orange Is the New Black. She continues to play the role up to now. While on the show, she has also guest-starred on Madam Secretary, Veep, Maniac, and Murphy Brown. In the movies, she's recently appeared in the film Custody, as well as played Monica Warren in Spider-Man: Homecoming.
The actress keeps her body fit and healthy by following an active lifestyle. When it comes to maintaining a great and healthy figure, proper nutrition and exercise are crucial. Hence, she incorporates workouts as part of her daily lifestyle in addition to eating clean.
"I recently started working with a great trainer, Jose Lopez at Bronx Barbell Club. He pushes me beyond anything I've ever experienced. I reached a point I needed to be pushed. He switches things up on me and keeps the work outs fresh and exciting. Using a combination of high-intensity interval training, polymetric's and also boxing (which I love) from time to time to spice things up," the actress said.