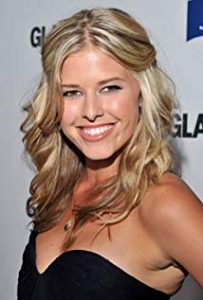 Hollywood actress Sarah Wright had her beginnings in the mid-2000s. She debuted playing the starring role of Paige Chase in the short-lived Fox sitcom Quintuplets. After it ended, she had one-time roles in CSI: Miami and Malcolm in the Middle. She next starred as Lizzy in another short-lived Fox sitcom The Loop. She also became known for her recurring character as Jane in the drama series 7th Heaven. In 2006, she made her cinematic debut in the film All You've Got. Her next movie performances were in X's & O's, Wieners, The House Bunny, and Surfer, Dude.
At the same time, she had one-episode appearances in Mad Men, Accidentally on Purpose, How I Met Your Mother, and The Middle. In the 2010s, she played the role of Tiffany McDermott in the CBS sitcom Tiffany McDermott, as well as Millicent Gergich in Parks and Recreation. Afterward, she appeared as Molly in Men at Work and Laura in Mixology. She later joined the main cast of the NBC sitcom Marry Me playing the role of Dennah. During this period, she had roles in the feature films Touchback, Celeste and Jesse Forever, 21 & Over, Walk of Shame, and American Made.
The 35-year-old actress stays in shape by following a clean diet plan. During her pregnancy, she also discovered a health trick that made her more inclined to maintain a healthy diet. Talking about a bacterial condition that she was able to alleviate with the use of certain natural remedies, she said:
"I was using yogurt, and garlic inside of me… and also eating yogurt, raw garlic, sauerkraut, bubbies pickles, taking probiotics, vitamin C, Echinacea premium, drinking Kombucha, and using a sitz bath every day that had tee tree oil, apple cider vinegar, emu oil, and epson salt. Like I said, this almost worked and it was bananas." Still, she allows herself to have some indulgences. For instance, she loves a glass of wine and a piece of chocolate.