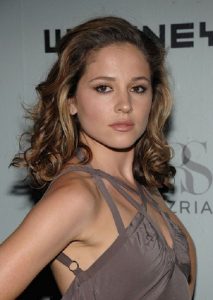 It was in 2005 that Russian beauty Margarita Levieva started her acting career. She made her television debut in an episode of Law & Order: Trial by Jury. After working on a few pilots, she eventually landed her first starring role on TV. This was Marcy Collins in Vanished. She next had a recurring role in How to Make It in America as Julie. She also acted in the films The Invisible, Noise, and Spread. She later gained notice for her role in the movie Adventureland.
In the 2010s, she had roles in the films The Lincoln Lawyer, The Stand Up, For Ellen, Knights of Badassdom, and The Loft. She also gained recognition for her recurring roles in the shows Revenge and The Blacklist. She later joined the main cast of the short-lived series Allegiance as Natalie O'Connor. Since 2017, she stars as Abby Parker in the HBO series THe Deuce. She's also had roles in the movies The Diary of a Teenage Girl, Sleeping with Other People, and It Happened in L.A.
The Russian-American actress started training in rhythmic gymnastics when she was three. Since then, she has been involved in the sport. Before pursuing an acting career, she even competed regionally in the US. Due to this, the actress has a slender and a toned physique as a result of her years of training. Aside from this, she naturally sticks to an active lifestyle not only to maintain her slim figure but to also maintain her overall health.
She tries her best to work out as regularly as possible. She does cardio most of the time. She likes doing the basics, such as walking and running. She also engages in outdoor activities to keep her body moving. This is one of the reasons why she looks so fit and healthy. She's also nearing her 40s but it definitely doesn't show thanks to her healthy lifestyle.