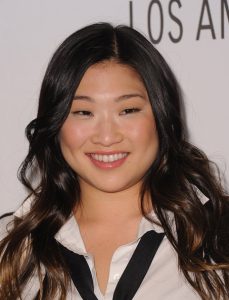 It was in 2001 that actress Jenna Ushkowitz got her screen debut. It was a small role in the children's show Jenna Ushkowitz. She next had a performance in the short film Educated. After a long hiatus, she returned to the screen with a one-time role in The Suite Life of Zack & Cody. She later achieved her major breakthrough after landing the role of Tina Cohen in Glee.
It aired on Fox from 2009-2015, gaining her and the rest of her castmates mainstream prominence. At the same time, she appeared as herself in The Glee Project. She also appeared in reality shows This Is How I Made It and MasterChef. From 2014-2015, she appeared in 6 episodes of Celebrity Name Game. Apart from acting and singing, she has also ventured into producing with the feature film Twinsters. Her latest roles were in the 2017 movies Yellow Fever and Hello Again. She has also appeared in the music video of Katy Perry's single "Swish Swish".
Apart from a clean diet plan, the actress-singer also takes care of herself by exercising on a regular basis. Starting in 2015, the Glee star has changed her lifestyle which has resulted in her losing weight and achieving a slender, toned figure. As part of motivating herself, the South-Korean born actress also acknowledges the importance of having a workout buddy.
"See, when I'm trying to find the motivation to do my workout after I'm done shooting, luckily I can just look around me. My best workout buddy on set would probably be Heather Morris," she said. "She's so fit, so I always look to her for workout ideas. She introduced Naya Rivera and me to something called Cardio Barre, which I love, and she has also showed me some great places to go hiking." Of course, having starred on a show that did a lot of dancing has also made her fitter.