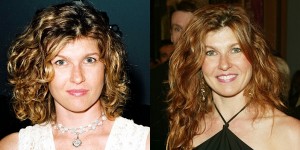 Early Life, Career, and Success
Constance Elaine "Connie" Britton was born on March 6, 1967 in Boston, Massachusetts, United States. After high school, she went to Dartmouth College where she studied Asian Studies. She graduated in 1989 and soon after, relocated to New York where she trained at the Neighborhood Playhouse for two years. There, she studied acting with the late acting teacher Sanford Meisner.
She then began her acting career on stage. After graduating from the Neighborhood Playhouse, she spent time working on Off-Broadway productions. In the mid 1990s, she made her feature film debut in The Brothers McMullen, where she played Molly McMullen. The success of the movie prompted her to move to Los Angeles. Her first television appearance was the recurring role of Heather in the sitcom Ellen.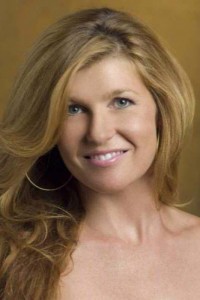 She first gained mainstream recognition for her role as Nikki Faber in the sitcom Spin City, which she played from 1996 to 2000. She next played Maggie in The Fugitive, though only for three episodes. In 2001, she was part of the main cast, playing Sophie in the short-lived series The Fighting Fitzgeralds. That same year, she had a recurring role as Connie Tate in The West Wing.
In the mid 2000s, she's had notable roles in Lost at Home and 24, where she played the role of Diane Huxley. From 2006 to 2011, she achieved widespread prominence for playing Tami Taylor on the television series Friday Night Lights. After Friday Night Lights, she began portraying Vivien Harmon in American Horror Story: Murder House. For her performance, she was nominated for a Primetime Emmy Award for Outstanding Lead Actress in a Miniseries or a Movie in 2012.
Also in 2012, she began starring as Rayna Jaymes in the musical drama television series Nashville alongside Hayden Panettiere. She plays the part until now. Her performance on the show was also well-received, for which she got a Golden Globe nomination for Best Actress – Television Series Drama in 2013. She has also acted in some movies, including Friday Night Lights, The Life Coach, A Nightmare on Elm Street, The Fitzgerald Family Christmas, and The To Do List. Her upcoming movies are American Ultra and Me & Earl & the Dying Girl.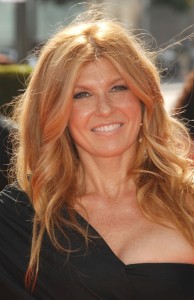 Has Connie Britton had Plastic Surgery?
48-year-old actress may already be in her late 40s, but most people will agree that she still looks gorgeous despite aging taking its toll. The actress, however, is being suspected by some of going under the knife with plastic surgery being the alleged reason for her youthful appearance. Although there are speculations, the actress herself had opposed to such claims, saying she's never had plastic surgery.
She hasn't even admitted to undergoing any cosmetic enhancements like Botox, being resolute to her stance of aging gracefully, which is not impossible. Sure, there are Hollywood stars in their crucial period of aging who have taken the plastic surgery route, but there are also others who refuse to undergo any procedures to fight against getting older and the wrinkles and lines it accompanies.
There are those actresses who think that getting plastic surgery is against the very idea of acting itself, because the essence of one's facial expressions are being stolen and replaced by artificial beauty, which can only be attained via a plastic surgeon's operating table. And it looks like Connie Britton is one of those actresses that seem to love the idea of acting with her natural beauty still intact.