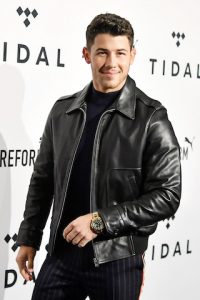 Nick Jonas's career in the show business started at a young age. Prior to gaining fame for the Jonas Brothers, he first released his debut song in 2002. Some years later, the band was formed with their debut album It's About Time, being released in 2006. The trio got their break with the release of their self-titled second studio album the following year.
During this period, they became a Disney staple, first appearing as himself on Hannah Montana. He and his brothers garnered further stardom for starring in the Disney Channel Original Movie Camp Rock where he played Nate Gray. He reprised his role in the sequel Camp Rock 2: The Final Jam. From 2009 to 2010, he also starred as Nick Lucas on the Disney sitcom Jonas.
In the 2010s, he had guest appearances on Mr. Sunshine and Last Man Standing. He next played Lyle West on Smash and Ian Wright on Hawaii Five-0. He later starred as Nate Kulina on the drama series Kingdom. He simultaneously played Boone Clemens on Scream Queens. On the big screen, he starred in the movies Careful What You Wish For and Goat. He next played Jefferson "Seaplane" McDonough in the 2017 film Jumanji: Welcome to the Jungle.
The actor and singer had a full body transformation for his role as a fighter on the TV series Kingdom. Apart from a vigorous workout routine to bulk up, Jonas also relied on a healthy diet plan to achieve his goal. "I had about six weeks to put on 12 to 15 pounds of muscle before filming started on [DirecTV's] Kingdom," said the actor as he talked about it on GQ. "Diet had a lot to do with it," he added.
He went on to share: "Breakfast was usually an omelet with veggies and cashew cheese, a turkey-meat patty, and some fruit; lunch and dinner would be lean protein, veggies, and nuts; snacks consisted of things like snap peas with peanut sauce."