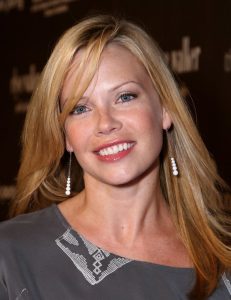 Hollywood actress Sarah Jane Morris had her career start in the early 2000s. During her initial years, she made her film debut with a small role in Coyote Ugly. She also made one-episode roles in such shows as Undressed, Boston Public, Dark Angel, and Undeclared. She also played the recurring role of Zoe Webb in Felicity.
She later appeared in the films Underclassman, Look, and Seven Pounds. In 2006, she played the recurring character of Zoe Reida in Windfall. She later gained wider recognition thanks to her role as Julia Walker in the ABC drama series Brothers & Sisters. Afterward, she played Erica Jane "EJ" Barrett in NCIS. Her most recent work on the small screen was as Annie in The Night Shift.
The 40-year-old actress stays in shape by following a healthy diet. Generally, she avoids eating junk and processed foods. While she used to be careless when it came to her eating habits when she was younger, it's a different story now that she's in her 40s. It is important for her to be more careful of what she puts in her body. This is not only for maintaining a slender body but for feeling healthy as a whole. Besides, she notices a great deal of difference (in a good way) in her body when she eats healthy foods.
Of course, this is enough motivation for her to concentrate on eating clean and whole foods. For this reason, she mostly has lean proteins, foods high in fiber, whole grains, and fruits and vegetables. She eats a healthy breakfast because this helps her blood sugar, which then helps her reduce her cravings for sweets later in the day. When she eats her meals, she doesn't eat too much. Portion control is something that she observes on a regular basis. She indulges in her cravings from time to time as long as she does so in moderation.