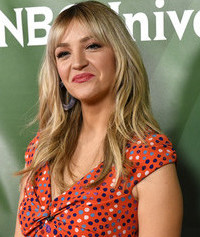 Abby Elliott debuted with a voice role in the animated series Minoriteam back in 2006. She achieved success on television after joining the cast of Saturday Night Live. She was part of the show from 2008 to 2012. At the same time, she made guest roles in King of the Hill, Ugly Americans, and 2 Broke Girls.
She also did an impression of Kristen Cavallari in Saturday Night Live Weekend Update Thursday. Later in 2011, Elliott made her cinematic debut in the film No Strings Attached. She next appeared in the films High Road and Fun Size. On TV, she also had other notable roles, such as the part of Jeanette Peterson in the sitcom How I Met Your Mother. She next guest-starred in Happy Endings, Inside Amy Schumer, and Garfunkel & Oates.
In 2014, she starred in the independent film Life Partners. That same year, she had performances in the films Teenage Mutant Ninja Turtles and Sex Ed. The actress became further known for starring as Brooke Von-Weber in the comedy series Odd Mom Out. At the same time, she had voice roles in Star vs. the Forces of Evil and Home: Adventures with Tip and Oh. She recently starred as Rebecca Klein in the sitcom Indebted.
Apart from her diet plan, Abby Elliott lives healthily by exercising regularly. She does cardio most of the time, although she's been spicing her workout routine up to motivate her further. Recently, she's gotten into Pilates, which she loves. She found this type of workout suitable and beneficial for her.
When she's not at the gym, the actress engages into outdoor activities like running and sports. "I played softball, I was a pitcher," she recalled. When it comes to running, she prefers doing it with someone rather than alone. "I [used to be] a lot slower, and I would stop after two minutes. I have to run with someone always to keep going," she said.