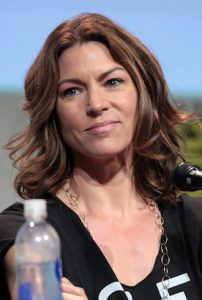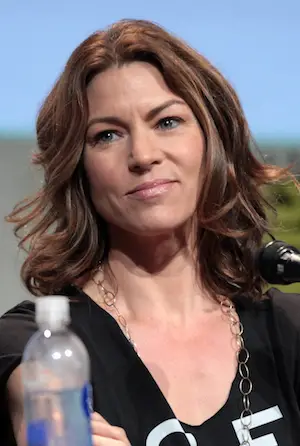 Hollywood star Rya Kihlstedt has been acting since the 1990s. In 1993, she made her film debut in the film Arctic Blue. That same year, she also had her first television role in an episode of TriBeCa. She went on to act in more films, including Hudson River Blues, Home Alone 3, Deep Impact, and Jaded. At the same time, she had one-time roles in some shows, as well as starred in the miniseries The Buccaneers.
She then appeared as Marcia Roberts Hobson in some episodes of Early Edition. In the 2000s, she guest-starred in CSI: Crime Scene Investigation and appeared in the TV movie She Creature. Later that decade, she starred in the film Women in Trouble. Her career flourished in the 2010s, starring as Dr. Michelle Ross in Dexter. After this, she starred as Marilyn Rhodes in Nashville. Simultaneously, she had performances in some films, including Elektra Luxx, 3 Days in Havana, The Atticus Institute, and After Everything.
Her most recent work in the movies were in Rattlesnakes and The Nowhere Inn. From 2015 to 2016, she came to fame for her role as Erica Kravid in Heroes Reborn. She went on to have notable performances on TV – Caroline in One Mississippi, Babs Brady in The Bold Type, and Dr. Julia Wagner in Charmed. In 2019, she starred as Sharlene 'Mama' Winston in Cardinal. Kihlstedt recently starred in the TV shows Love in the Time of Corona and A Teacher.
In her 50s, Rya Kihlstedt becomes more conscious of her eating habits. As much as possible, she prefers having clean, whole foods. As such, she avoids unhealthy meals, fast food, and processed snacks. Naturally, she already observes a clean diet plan, always incorporating fruits and veggies into her meals. Nonetheless, she's not into strict diets since it's the exact opposite of healthy living. Instead, she opts more nutritious foods like the ones rich in proteins and healthy fats found in fish and chicken and those high in fiber like whole grains, complex carbs, fruits, and vegetables.