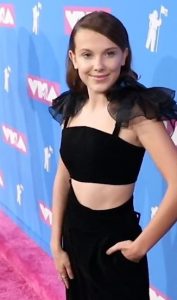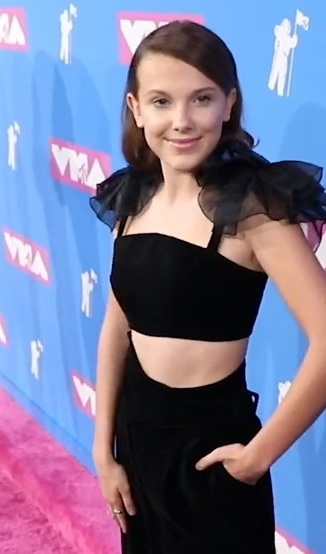 Hollywood star Millie Bobby Brown started her career in 2013, debuting as Young Alice in the ABC series Once Upon a Time in Wonderland. The following year, she starred as Madison O'Donnell in the BBC America series Intruders. She next landed one-time roles in such shows as NCIS, Modern Family, and Grey's Anatomy. Brown's breakthrough came after getting the part of Eleven / Jane in Netflix's Stranger Things. The success of the show, which is ongoing since 2016, has since gained her mainstream stardom.
Her performance in Stranger Things also earned her Primetime Emmy nominations for Outstanding Supporting Actress in a Drama Series. This led to more opportunities for the young actress, landing the role of Madison Russell in 2019's Godzilla: King of the Monsters. This year, she played the titular character in the mystery film Enola Holmes, which she also served as one of the producers. The actress will reprise her role as Madison Russell in the Godzilla sequel Godzilla vs. Kong.
Millie Bobby Brown doesn't let her young age get in the way of her vigorous workout routine. Not only is she fierce on the screen, she can also throw a good punch even off-screen. For starters, the actress trains by practicing Muay Thai boxing each day. She takes this seriously as shown in her social media. She also incorporates kickboxing into her fitness regimen as well, helping her to maintain her slender and toned figure. Apart from these, Brown also does weight training to work more on her strength. Don't be fooled by her teenage charm. The Stranger Things breakout star is definitely stronger than she looks!