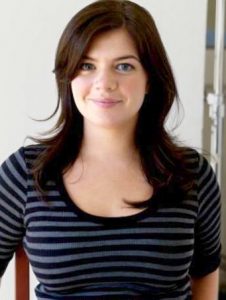 Casey Wilson debuted in an episode of Ed back in 2002. The following year, she had her first film role in Virgin. Her next role was in the short film Derek & Simon: A Bee and a Cigarette. During this period, she appeared in a couple of pilots. Also, she had roles in the films For Your Consideration, The Brothers Solomon, The Great Buck Howard, Julie & Julia, and Bride Wars.
Wilson gained wider recognition for joining the regular cast of the sketch comedy series Saturday Night Live from 2008 to 2009. In the 2010s, the actress became further known for starring as Penny Hartz in the ABC sitcom Happy Endings. She's earned Critics' Choice and Teen Choice nominations for her work on the show. She simultaneously had performances in the films Freak Dance, The Guilt Trip, C.O.G., and Gone Girl.
She's also starred in the movie Ass Backwards, which she's also served as copywriter and executive producer. From 2014 to 2015, Wilson also starred as Annie Fletcher in the short-lived sitcom Marry Me. After this, she starred in the Hulu sitcom The Hotwives. Since 2015, she's been playing the voice of Trish in American Dad! Her other film roles include Me Him Her, The Meddler, Why Him?, The Long Dumb Road, and Always Be My Maybe. She'll star in the upcoming HBO series Mrs. Fletcher.
The actress is healthier in her approach to life now that she's in her late 30s. Apart from a healthy diet plan, she also follows an active lifestyle. In an interview, the actress-comedian got candid about her workout routine. "For my workout, I either go to Rise Nation with my trainer or to Flywheel. If I go to Flywheel, I go to Lacey Stone's class. I love Lacey, but my other trainer doesn't want me to spin, so I've switched it up and gotten into weight training. I just don't know who to believe anymore," said Wilson.