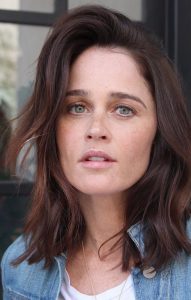 Actress Robin Tunney debuted in the 1992 film Encino Man as Ella. That same year, she had her first TV role in the made-for-television movie Perry Mason: The Case of Reckless Rome. She next appeared as Deborah in 5 episodes of the sitcom Cutters. In 1995, she had a role in the film Empire Records. She next had roles in the films Riders of the Purple Sage, The Craft, Julian Po, Niagara, Niagara, and Montana.
In 2000, she starred as Annie Garrett in the film Vertical Limit. This was followed by performances in Investigating Sex, The Secret Lives of Dentists, and The In-Laws, among others. Other movie roles were The Zodiac, Runaway, and Hollywoodland. She came to wider prominence after getting the part of Veronica Donovan in Prison Break. After her character died on the show, she landed the part of Teresa Lisbon in The Mentalist.
She starred in the said show from 2008 to 2015, earning substantial fame. She simultaneously starred in the movies The Burning Plain, The Two Mr. Kissels, Passenger Side, See Girl Run, and My All American. In 2018, she starred in the films Looking Glass and Monster Party. She recently starred as Maya Travis in the new series The Fix.
Apart from her workout routine, the actress maintains her good health and good shape by watching what she eats. Basically, she stays away from junk foods. In an interview, she shared about how eating healthy isn't about losing weight but more of a way to keep her energy up. As an actress, her performance depends on how great she feels from the inside out.
Talking about her eating habits during her time in The Mentalist, she said: "I bring my own food. They joke that I'm the Chicken Lady. I literally will have a baked chicken in my trailer. We have a really healthy cast, and everybody keeps each other in check. In an emergency, I'll reach for a diet soda, but hide it from Simon."