Early Career and Breakthrough on Television
AnnaLynne McCord was born on July 16, 1987 in Atlanta, Georgia. She finished high school at age 15 through homeschooling. Shortly after, she joined the Wilhelmina Modeling Agency where she appeared in various advertisements for numerous brands such as Estee Lauder. She also briefly modeled for Seventeen.
In 2002, she made her acting debut when she appeared in The Middle of Nowhere. Her next film role came three years later when she landed a minor role in the 2005 French action film Transporter 2. That same year, she appeared in the Italian film Natale a Miami.
She then made her television debut in 2006 when she appeared in an episode of the TV series The O.C., followed by another guest appearance in Close to Home. In 2007, she gained recognition for her role as Loren Wakefield in the television serial American Heiress. During this period, she also landed guest spots in such TV shows as Cold Case, Ugly Betty, CSI: Miami, and Greek.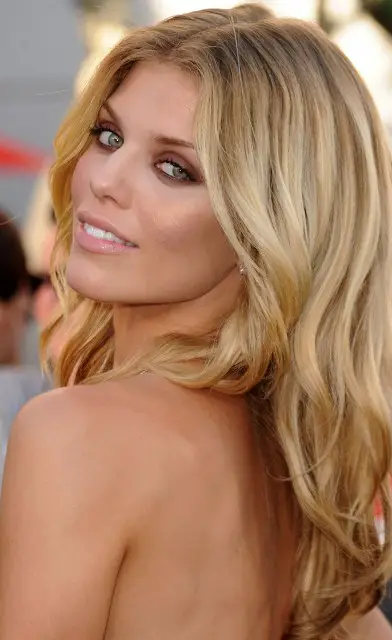 In addition to her television appearances in 2007, she also played the role of Britt in the film Sirens of the Caribbean and appeared as Morning/Simone in Bad Girl Island. The following year, she was cast as Nina in the Direct-to-DVD film Day of the Dead, which generally garnered negative reviews from critics.
She next appeared as Suzie Woods in the supernatural horror film The Haunting of Molly Hartley, starring alongside Haley Bennett, Chace Crawford, Jake Weber, and Jessica Lowndes. Despite the movie's poor reviews, it was a moderate box office success, earning over $15 million on a $5 million budget.
From 2007 to 2009, she became known for her role as Eden Lord in the television series Nip/Tuck. Also in 2008, she appeared in an episode of the TV show Head Case. During this period, she made her breakthrough after being cast as Naomi Clark in the TV series 90210.
McCord was nominated for various awards for her performance in 90210 such as a Hollywood Life Young Hollywood Superstar of Tomorrow in 2009, and a nomination for a Teen Choice Award for Breakthrough Standout Performance in 2010. It was also reported that she was considered for the role of Heidi in The Twilight Saga: New Moon, but she did not land the part. It went to actress Noot Seear instead.
In 2009, she starred in the teen comedy film Fired Up!, starring alongside Nicholas D'Agosto, Eric Christian Olsen and Sarah Roemer. The film was met with negative reviews upon its release and also became a financial disappointment with a worldwide gross of only over $18 million on a $20 million budget.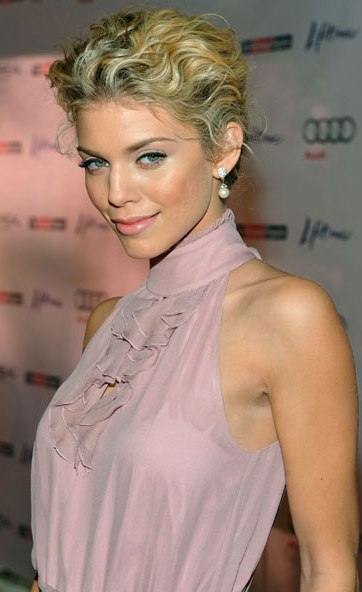 Subsequent Projects and Plastic Surgery
The following year, she appeared in the short film Amexica and played the role of Gabriella in the Direct-to-DVD film Gun. During the next few years, she appeared in such movies as Blood Out (2011), Excision (2012), Officer Down (2013) and Scorned (2013).
After her role as Naomi in 90210 ended in 2013, she began portraying the part of Heather in the television series Dallas during its third season. The show received positive reviews during its first season and garnered critical acclaim for its second season. The show's third season premiered in February 2014.
People get to know her better as she achieved mainstream stardom for her role as the seductive Naomi Clark in 90210. Because of this, fans and critics alike start to wonder if the 27-year-old actress has undergone cosmetic procedures to enhance her looks.
Her recent appearance suggests that McCord has been getting regular lip plumping injections to achieve fuller lips. Based on her previous and present photos, it is apparent how the actress' lips have gone fuller, which is made more conspicuous when she smiles.
It has also been reported that the 90210 actress has had breast implants and a nose job as rumor has it that the young star is on the mission of improving her looks in the hopes of building a more promising acting career. Question is, do these alleged procedures really make her look more remarkably gorgeous or will these just hurt her career and be eventually forgotten?