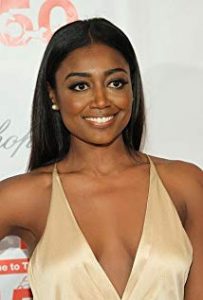 It was in 2007 that actress Patina Miller started acting professionally on the screen. Her first role was on television, playing Pam Henderson on the soap opera All My Children. Afterward, she became more active on theater, performing on stage productions of Hair and Putting It Together. In the 2010s, she made her Broadway debut playing Deloris Van Cartier in Sister Act.
This gained her wider recognition, leading her to appear in an episode of Late Night with Jimmy Fallon. She next starred in the Broadway production of Pippin. Following this, she landed the role of Daisy Grant on the CBS series Madam Secretary. She has been starring on the show since 2014.
On the big screen, her first role was as Commander Paylor in The Hunger Games: Mockingjay – Part 1. She reprised her role in the sequel The Hunger Games: Mockingjay – Part 2. In 2016, she worked as a narrator for the children's program Word Party. She also played the recurring role of Charlotte on the TV series Mercy Street.
Apart from her workout routine, the actress maintains her overall health by eating well. Especially for her roles on Broadway in the past, she made sure her diet was clean and balanced to keep her energy levels up. Talking about her preparation for her role in Pippin, she said: "When I started, my trainer put me on a 1,300-calorie diet when I wasn't performing, on my off days when I'm resting and not working out. But on the days when I was working out, it was a 1,600-calorie diet with 130 grams of protein."
"You need the protein to lean out your muscles and to get the right amount of fat. So I stayed on a very strict calorie count, which seems kind of low, but you can find ways to still be satisfied on a low-calorie diet," she added.